Voyage to Lake Annecy is a voyage to tranquility and relaxation. The city of Annecy has conquered my heart with its mesmerizing sceneries of turquoise crystal-clear lake and surrounding Alps, charming old architecture, inspiring atmosphere, delicious bread, cheese, wine, saucisson, again cheese and again wine… :)
It's one of those places, that you don't need a reason to come, you simply do.
Good to know:
Annecy is located in the Auvergne-Rhône-Alpes region in southeastern France. The city lies on the shores of beautiful Lake Annecy.
Distance to Annecy from Geneva is only 35 km, from Lyon – 146 km and from Milan – 336 km. Hence, you could also visit it while on the road trip around these cities.
Of course, you could also access it by plane from the International Airport of Geneva (50 km) or the International Airport of Lyon Saint-Exupéry (125 km). Both cities are connected to Annecy by trains and busses.
Because of its blue canals that run from the lake throughout the "old town", Annecy is also known as "Venice of the Alps".
Lake Annecy – Europe's cleanest lake
Lake Annecy is the third largest lake in France and recognised as the purest in Europe, thanks to the innovative and dedicated efforts made to protect it for over 50 years. What's even more fascinating, you can actually enjoy discovering this exceptional quality water with tons of activities on and around the lake.
If you like to be on the water, then you would love swimming, sailing or diving there. You can find a lot of nice beaches in the area, like d'Albigny, La Brune Beach, Municipal Beach, Angon Beach, Beach Of Talloires, Marquisats Beach, Espace Lac Beach and others.
Or perhaps, you'd like to explore around with a gorgeous view, then cycling alongside the lake would be your perfect choice. You can drive over 40 km on the safe bicycle road while enjoying a gorgeous panorama of the lake and the mountains.
Looking for more adrenaline rush? Again, there are numerous mountain activities to pick from. For example, hiking, canyoning and mountain biking. You could even try paragliding over the lake. Well, that's an experience to brag about!
Furthermore, you can play golf, take a boat cruise or guided tour, and list goes on and on…
The beauty and purity of the lake is an example to follow for many countries and experts.
The long-lasting project to protect the lake and area includes multichannel awareness through programs with focus on respect and care. Including tourism and media sectors, which take a huge part in drawing visitors and citizens attention to this efforts, encouraging to appreciate and support them.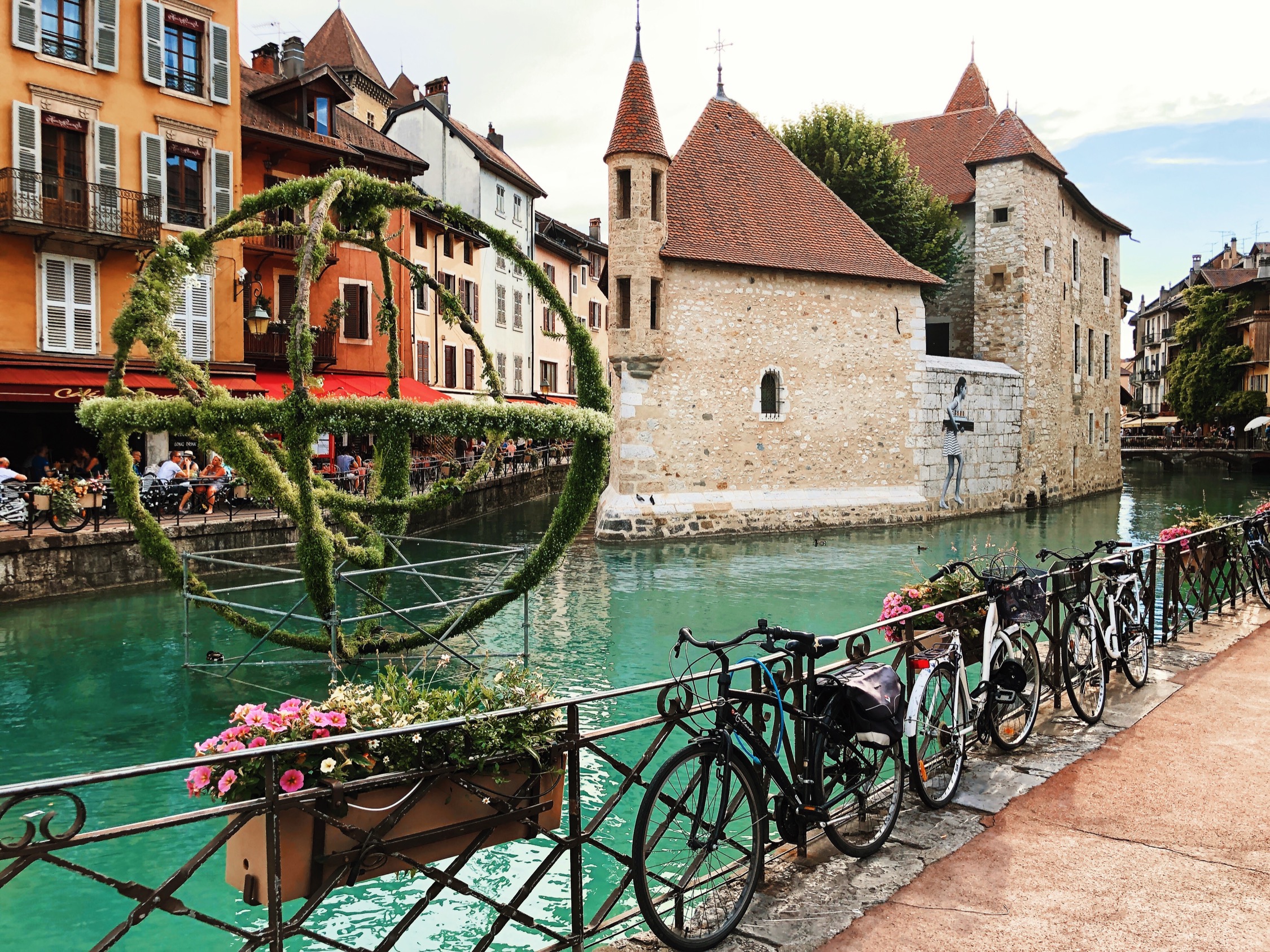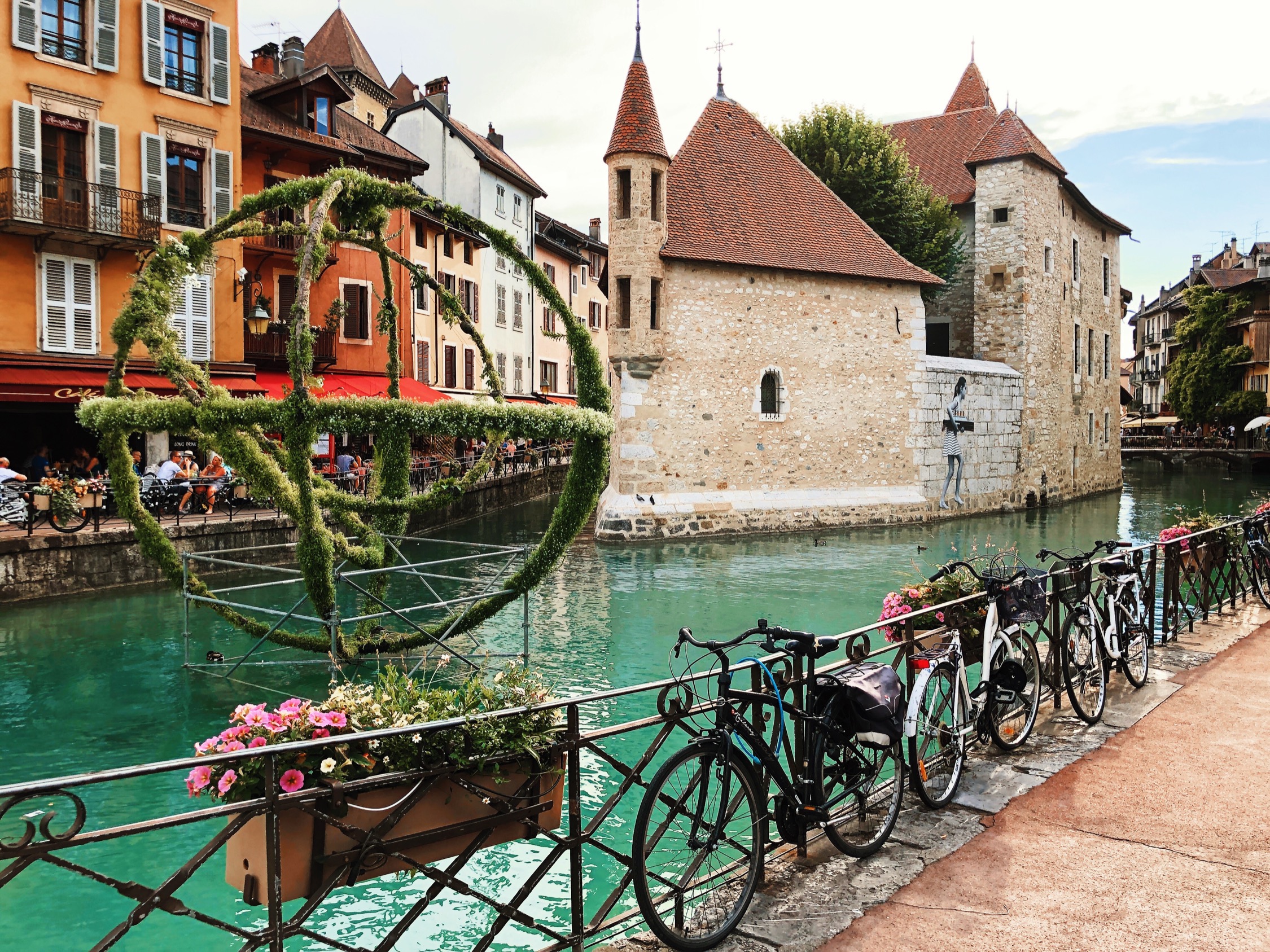 Serenity of Annecy
Because of so many activities on and around the lake, the historical centre feels very calm and relaxing. I really enjoyed walking among small streets, along canals and up to the castle (The Château d'Annecy). After exploring the old town for a couple of hours, it was wonderful to sit at a small restaurant and just enjoy some French cheese and wine.
One of the most famous and pictures attractions in the old town is the Palais de l'Isle. Located on a small island in the river Thiou, nowadays, it is a historical monument and a local history museum. However, it worked as a courthouse and a prison until the French Revolution and during World War II.
The city, as I find it, has a very artistic character. The old facades are creatively decorated with pictures, parks display modern installations and sculptures, restaurants are experimenting and transforming simple ingredients into haute cuisine. Maybe for this reason, Annecy has also been hosting the International Animation Film Festival since 1960. The festival takes place every year in the beginning of June. So, if you are interested, put a note into your calendar for the next year.
Have you been in this beautiful city? You are welcome to share your experience in the comments below.
Finally, if you have any questions, don't hesitate to contact me -> GET IN TOUCH.
Be healthy and wealthy!