Fun & effective teeth cleaning
Keeping our teeth and gums in perfect condition is important not only for a beautiful white smile but also for our health overall. Today we know, there is a direct link between good oral hygiene and our metabolism, the lungs and the blood vessels. Studies confirm the connection between diseases of the cardiovascular system and the tooth-supporting structures. People who pay special attention to the gum-line reduce the risk of gum disease and its consequences.
Dentists all around the world use and recommend CURAPROX products. CURAPROX is a brand of the Swiss company CURADEN AG, which is headquartered in Kriens near Lucerne. Since 1972, the brand has been standing for knowledge, research and developments of the best products for our oral health.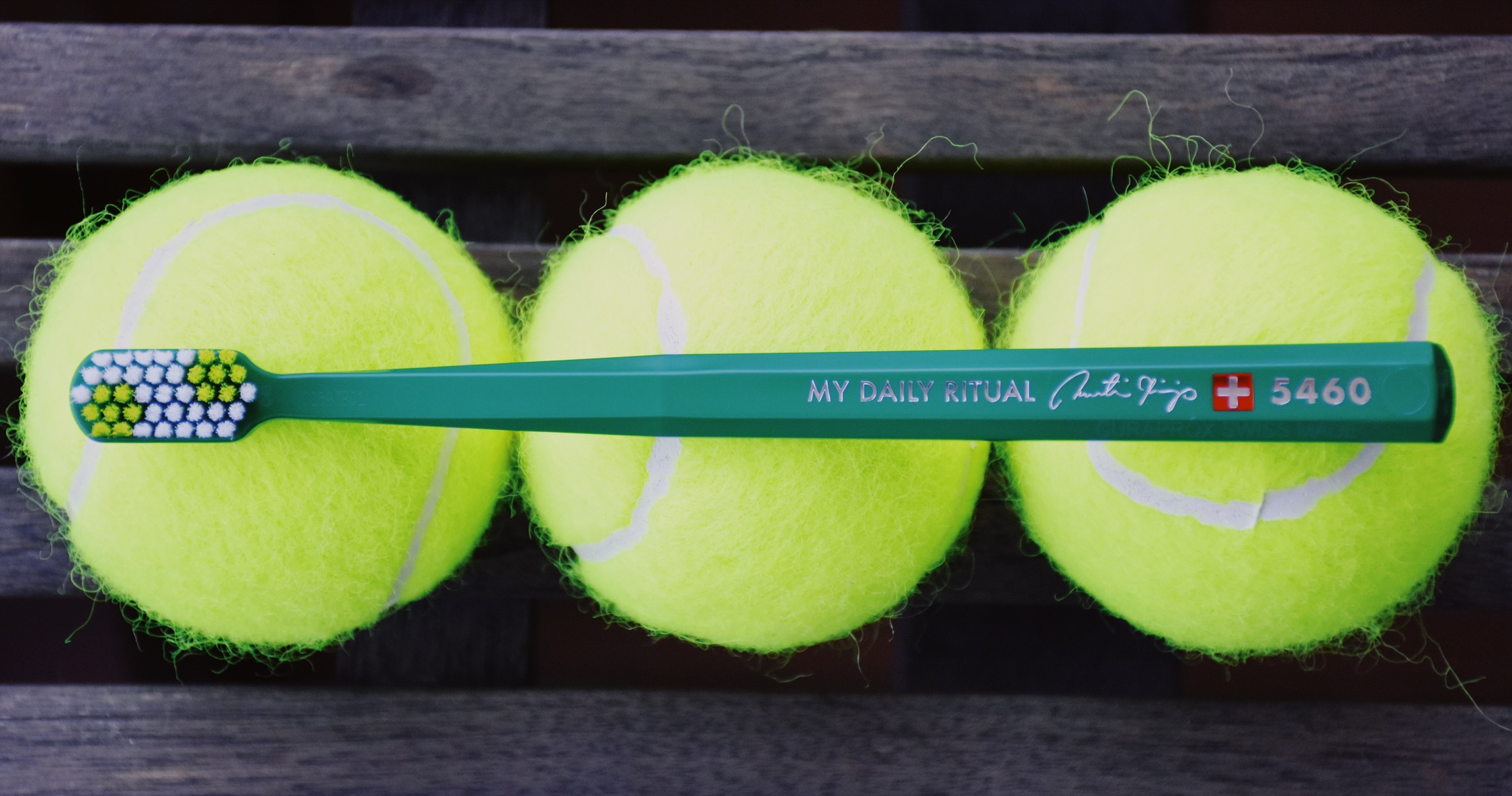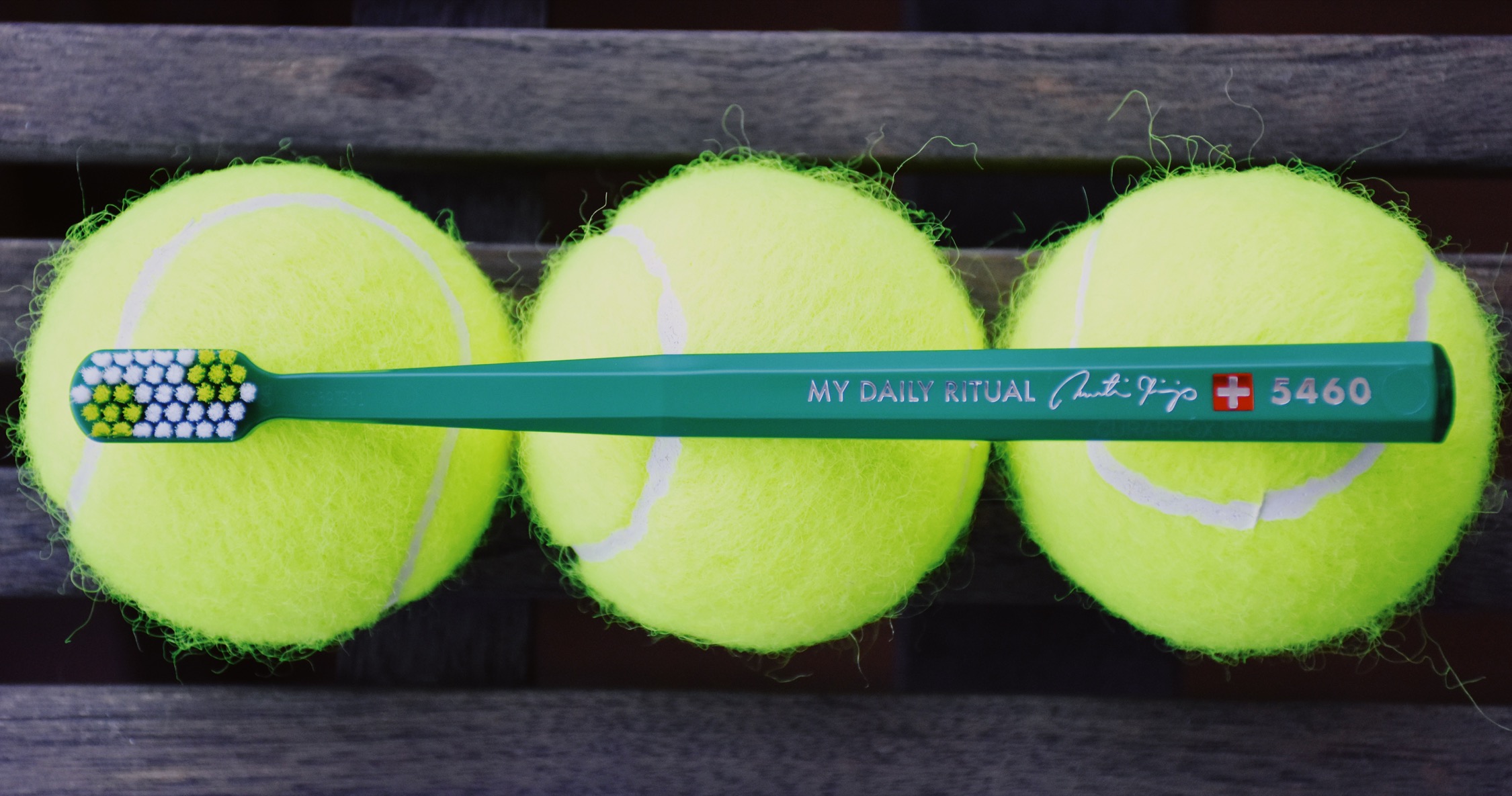 Correct brushing technic from Curaprox:
Position your brush at an angle of 45 degree, half on your gums and half on your teeth. The octagonal handle of Curaprox brushes helps to get it right. And now begin moving in small circles, without any pressure.
Always follow the same pattern. All of the outside first, then all of the inside, lower teeth first, then upper.
Special case: Inside the lower and upper front teeth. Position your brush vertically. At this steep angle, move the brush in short gentle movements, first on the inside of a tooth, then on the other.
Many people apply a lot of pressure while brushing. However, increased pressure only makes things worse, leading to sensitivity, thinning enamel and gum inflammation.
How often to brush? Ideally, twice a day (in the morning and in the evening). However, studies show that it is sufficient to remove plaque every 24 hours. Then, in the evening is the best because while sleeping there is very little saliva in our mouths and our lips hardly move, providing a good environment for bacteria and plaque.
Teeth should not be cleaned immediately after consuming food and drink. A waiting time of at least half an hour is recommended.
Good to know about CURADEN MANUAL TOOTHBRUSHes:
Thanks to the thousands of ultra-fine filaments, CURAPROX toothbrushes are very effective and at the same time gentle.  CUREN® filaments are more rigid than nylon and remain stable as well as dry in the mouth as they don't absorb water.
 The edges of CUREN® filaments are round and not straight, that makes them extra soft and gentle for the teeth enamel.
Specially designed octagonal handle, helps with keeping perfect brushing angle in 45 degree.
Brushing has never been so much fun with more than 36 colours and limited editions to choose from.
Hydrosonic Easy
That's one of my favourite toothbrushes. The large number of brush strokes results in a hydro- dynamic effect, meaning that the Hydrosonic Easy even cleans in places where the brush doesn't reach – right into the interdental space.
Good to know:
Single-button operation, easy and intuitive. Two brush heads (sensitive and intensive) with CUREN® bristles
Three modes: «start», «clean» or «smile» with 22,000, 32,000 or 42,000 brush strokes per minute.
Cleans right into the interdental space thanks to hydrodynamics.
Also recommended for use with braces, implants and dentures.
Extra-small charging device incl. travel case
interdental brush & DENTAL FLOSS
We all have toothbrush, toothpaste and dental floss in our bathrooms. However, you might have seeing or perhaps even tried interdental brushes. These small brushes are incredibly useful for daily oral hygiene. If you have not tried them yet, give it a try.
Good to know about CURAPROX interdental brushes:
Cleaning the gaps between the teeth with floss often leads to injury and inflammation, as it could cut into the gum. Curaprox interdental brushes on the other hand, are available in various sizes and made of extremely fine CURAL® wire. Providing thorough, yet gentle cleaning of all the critical corners and gaps between the teeth.
Even the best dental floss is only good for cleaning the front teeth. All the other teeth are anatomically shaped so that the gaps between them cannot be reached with dental floss. The long bristles of Curaprox interdental brushes reach into all gaps between the teeth and clean these spaces gently and without harm.
toothpaste quality
It is very easy to buy a tube of toothpaste, but do we really know what is inside and is it matter? Of course, it does.
What should not be found in toothpaste:
SLS (sodium lauryl sulphate) it irritates and actually attacks the cells of the oral mucosa, dries out the mouth and creates ideal conditions for ulcers).
Triclosan – an antibiotic that builds up resistance in the body.
Microplastics that accumulate in water, in animals and humans. The exact effects of this are still unknown, but most likely not beneficial for our body.
The RDA should also be low to prevent tooth enamel from eroding.
On the other hand, your toothpaste should contain useful ingredients like fluoride (to protect against tooth decay),  enzymatic system, Hydroxyapatite (to remineralise teeth and close dentine tubules), Activated carbon and/or glucose oxidase (for gentle tooth whitening), CITROX® which inhibits inflammation, Herbal extracts, Provitamin B5 and others.
As a leader of the oral hygiene industry Curaprox is constantly researching and developing the best products for dental care. As a result its toothpaste includes only safe and effective ingredients for all needs and requirements. Furthermore, the design and colours transform boring dental routine into fun activity, especially for kids.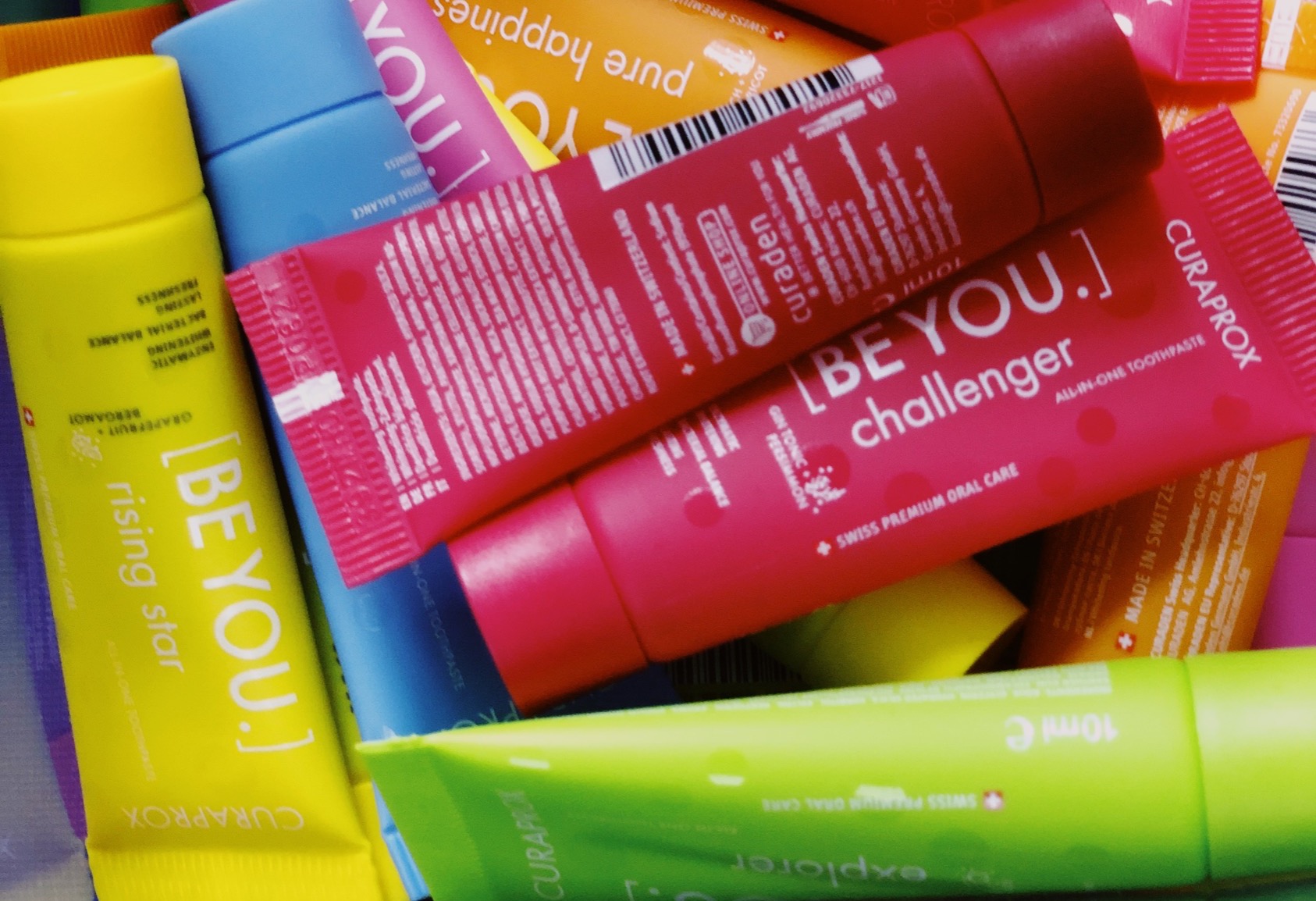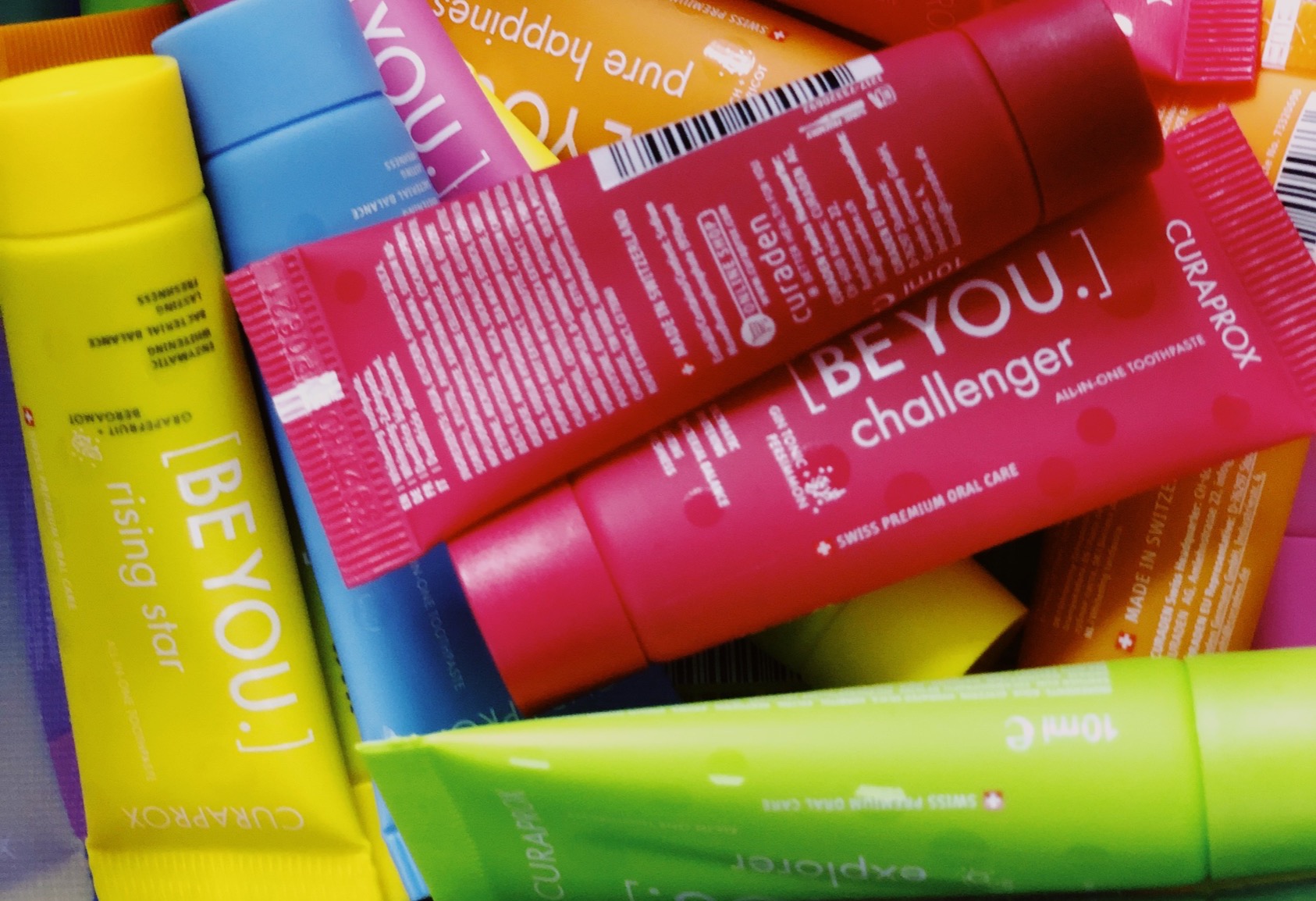 White is a new black
For active whitening Curaprox offers the toothpaste with activated carbon. It works like a vacuum cleaner, simply soaking up discolourations and stains. These product is very effective especially for the stains from wine and coffee, and it does it without eroding the teeth enamel and without using any bleaching agents.
Let me know in the comments below your experience with the brand and which Curaprox products are favourite for you and your family.
You may also be interested in some ideas for dental tourism -> DENTAL TOURISM, THE SECRET OF A BEAUTIFUL SMILE
Just simply following with easy steps and tips, will improve your lifestyle because healthy mouth means a healthy body.
Finally, if you have any questions, don't hesitate to contact me -> GET IN TOUCH.
Be healthy and wealthy! :)