Michelin Star Revelation 2020 took place in Lugano, Switzerland. Preceding the ceremony, I had a chance to discover original flavours and gastronomic character of Ticino, following by a culmination of the Michelin Guide Switzerland 2020 launch event.
Whether you live in Switzerland or visiting this beautiful country for a vacation, the sunny almost Mediterranean-like canton of Ticino and particularly the city of Lugano is "a must-visit". Besides remarkable architecture, an absolutely stunning lake and mountains, the city offers an authentic culinary experience. Either you will dine at a charming rustic or gourmet restaurant, you will find celebration of the local products and original flavours of the region. You defiantly wouldn't want to miss some typical Ticino dishes, like sausages and cheeses, wine, risottos, polenta and braised meat, as well as fish from the lake and typical rustic bread cake (torta di pane).
Visit to the Fattoria Moncucchetto wine cellar
A family-owned business housed in a remarkable three-level structure created by Mario Botta. Last year, this award-winning winery celebrated its 100 anniversary. The long wine making history and commitment to production of excellent product have put Fattoria Moncucchetto on the map of the fine wines of Ticino. If you are passionate about wine, you would enjoy guided tasting tour at the winery. More details about the events and list of wines, you can always find on the official website.
Historical ride to the top of the San Salvatore mountain
The mountain San Salvatore is a true landmark of Lugano. Absolutely stunning 360˚ view over the lake and the city, as well as unique nature and great activities, make it so popular among both citizens and tourists.
For the first time ever, to mark its 130 years anniversary, the funicular was operating during the weekends throughout the winter season. Visitors could enjoy outstanding panoramic views and delicious culinary creations at the Restaurant Vetta. Perhaps, it would be a nice tradition for every winter from now on.
More travel tips for the mountain San Salvatore, you could also find in our article -> TRAVEL TIPS FOR LUGANO.
Feeling of ELEGANCE and fine dinning experience at the Villa Principe Leopoldo
Villa Principe Leopoldo is a historical five stars hotel located on the Golden Hill of Lugano. Its specious 37 suites, all facing the lake, spoil guests with gorgeous scenery. As the villa historically was a house of German Emperor Wilhelm's brother in law, the feeling of that original style is reflected in the interior design as well as in each delicate detail on the menu.
Talking about the menu, the restaurant  of the hotel has 17 Gault & Millau points and well-known far beyond Lugano. Until recently, the renowned Chef Dario Ranza, who has worked at the restaurant for almost 30 years, was impressing guests with incredible gastronomical creations. And now, a young and ambitious Executive Chef – Christian Moreschi, is definatly up to a challenge to surpass his mentor. Impressively, the menu he presented for the occasion was an exciting culinary journey, with a respect to the local products turned into elegant sophisticated flavours with a pinch of innovation.
Food & Wine Tour in Lugano
I love the idea of exploring the city with a guided personalised food tours. I had that experience in different countries and must say, nothing tells the history of the city better than a market, a local winery, a bakery or a restaurant. The tour in Lugano includes culinary tour in the city center with several stops to try typical Ticino food and wine. You can book a tour "Taste My Swiss City Lugano" directly on the official website of Lugano Tourism Office. The price starts from CHF 90 and may vary depends on the number of participants, places and time. I think, it is a great way to discover local's favourite places and Ticino specialties.
Switzerland once again proved to be a gastronomical epicentre and gourmet travel destination
The Michelin Star Revelation was an emotional ceremony with new stars sparkle and four new special awards. In addition to recognising restaurants, the MICHELIN awards were also presented in such nominations as Young Chef Award, Sommelier Award, Service Award and  Mentor Award.
Speaking about the 2020 selection, 12 newly awarded one-star restaurants were added to this year's MICHELIN Guide: Steinhalle and Zum Äusseren Stand in Bern (BE); L'Aparté and Fiskebar in Geneva (GE); SENS 1605 in Davos (GR);  Le 42 in Champéry (VS); Le Pérolles in Fribourg (FR); Chesa Stüva Colani in Madulain (GR); Jägerhof in Sankt Gallen (SG); dasRestaurant in Thun (BE); La Table d'Adrien in Verbier (VS) and finally the restaurant 1904 Designed by Lagonda in Zurich (ZH).
Furthermore, the number of two-star restaurants has now increased to 22, with 6 new additions
The Maison Wenger (head chef Jérémy Desbraux) in Le Noirmont (JU). Gasthaus Zur Fernsicht – Incantare in Heiden (AR), with chefs Tobias Funke and Martin Weber. Memories in the Hotel Grand Resort (head chef Sven Wassmer) in Bad Ragaz (SG). The IGNIV by Andreas Caminada restaurants in both Bad Ragaz (head chef Silvio Germann) and Sankt Moritz (head chef Marcel Skibba) have moved up into the two-star category. Also in Sankt Moritz (GR), Da Vittorio, under the management of Enrico Cerea and Paolo Rato, has now been awarded two stars.
The three restaurants that already held three MICHELIN stars maintain these distinctions for 2020 and remain at the forefront of Swiss gastronomy: Restaurant de l'Hôtel de Ville in Crissier (VD), Schloss Schauenstein in Fürstenau (GR) and the Cheval Blanc by Peter Knogl in Basel (BS).
Good to know about the MICHELIN Guide Switzerland 2020:
Total number of restaurants in the country that have now been awarded one or more MICHELIN stars is 122.
3 three-star restaurants.
22 two-star restaurants, including 6 new additions.
97 one-star restaurants, including 12 new additions.
143 Bib Gourmand restaurants, including 15 new additions.
Marie Robert, chef of the Café Suisse, receives the MICHELIN Young Chef Award 2020 sponsored by BlancPain.
Marc Almert receives the MICHELIN Sommelier Award sponsored by Swiss Wine for his remarkable work at the Pavillon in Zurich.
Ruth Wiget-Keiser receives the MICHELIN Service Award 2020 sponsored by Pernod Ricard Swiss.
Last but not least, Andreas Caminada receives the MICHELIN Mentor Award sponsored by Sprüngli this year.
Finally, the MICHELIN Guide Switzerland 2020 is available at a price of CHF 39.00 (29.95€ in Germany and 30.80€ in Austria). This latest edition recommends a total of 632 restaurants and 215 hotels.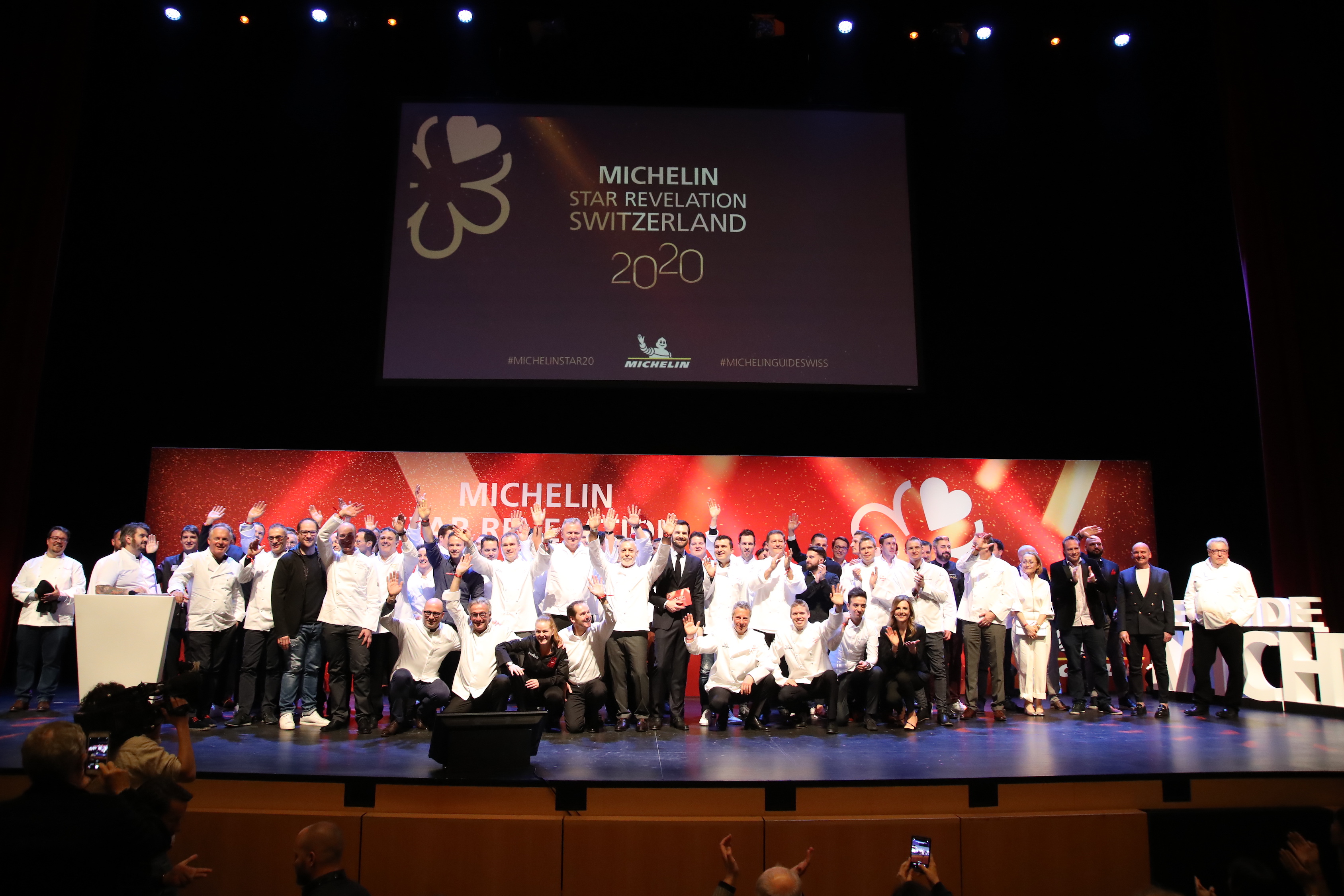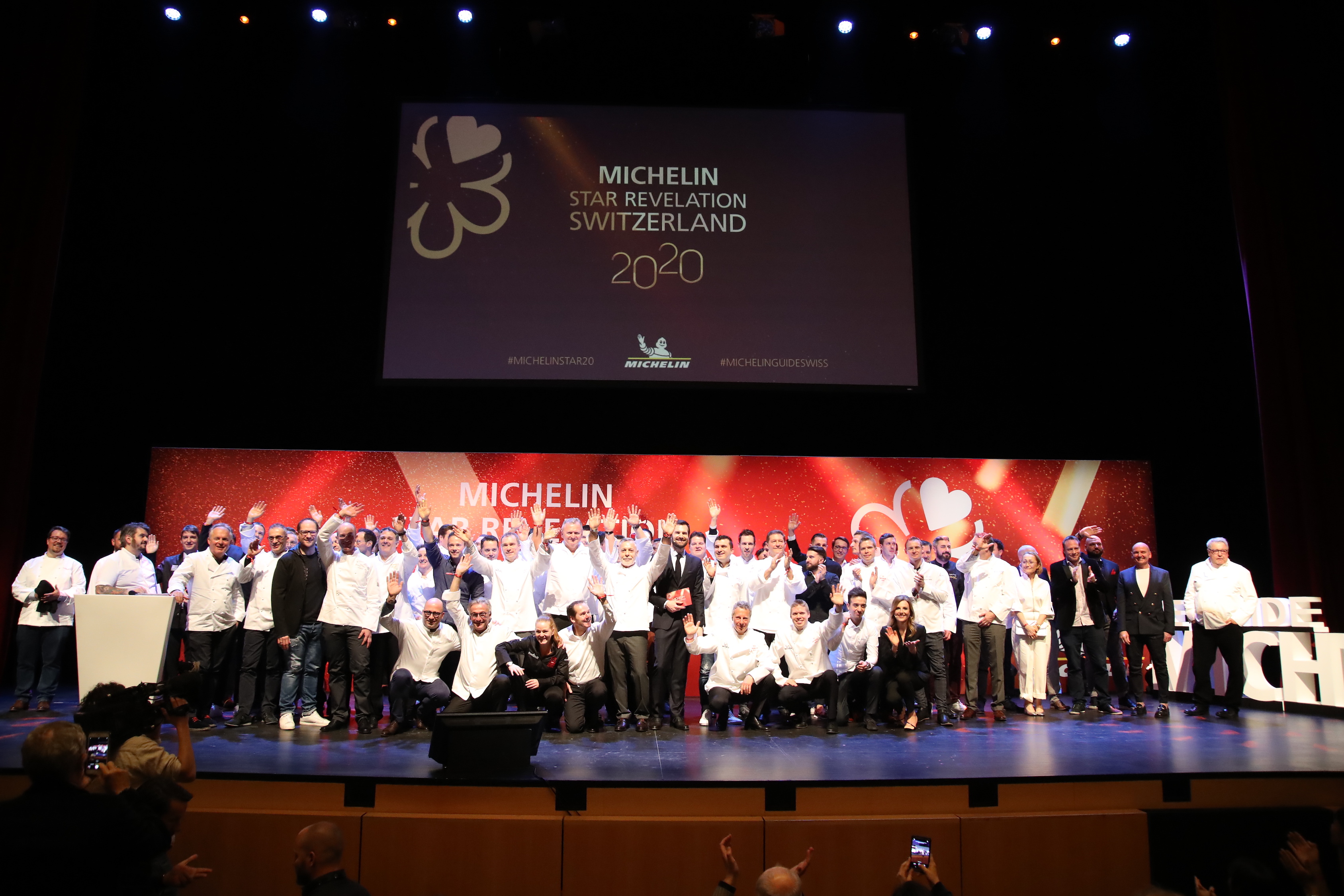 It was indeed a true celebration of culinary art! :) You are also welcome to share your FAVOURITE restaurants in the comments below.
More travel "good to knows" about Lugano you can also find in our article -> TRAVEL TIPS FOR LUGANO
Finally, if you have any questions, don't hesitate to contact me -> GET IN TOUCH.
Be healthy and wealthy! :)