White Turf is one of the most thrilling horse races that has been taking place on the frozen lake of St. Moritz since 1907. Experience an exciting sports event in a typical Swiss atmosphere of fun and plenty of excitement.
The White Turf horse races 2022 are taking place on three consecutive Sundays — February 6, 13 and 20!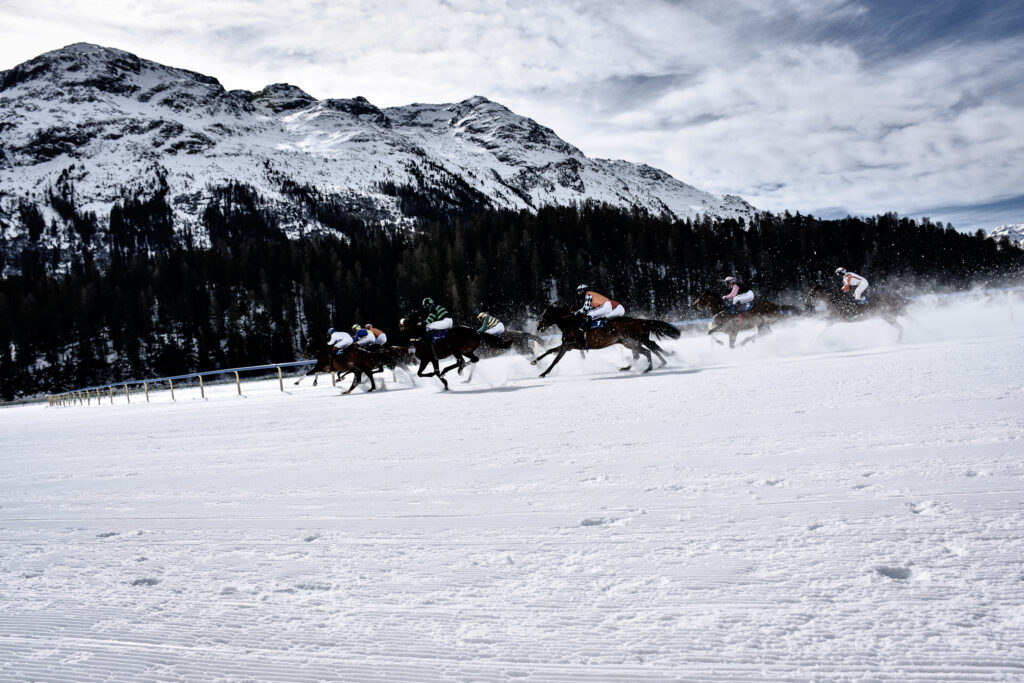 The world's best horses and jockeys gather together for the prestigious White Turf trophies and exciting experience. It's also an essential platform for communication between trainers, horse owners and horserace enthusiasts. Furthermore, the event attracts many tourists and plays a vital role in the life of the local people.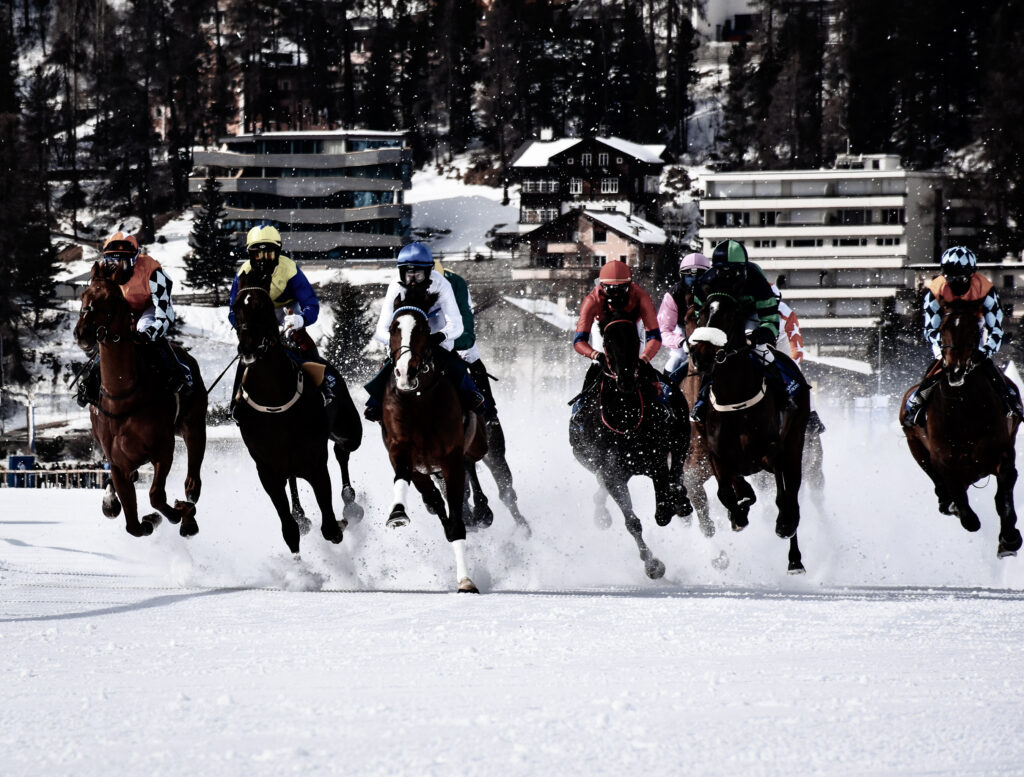 Good to know:
The dates for White Turf 2022: 6th, 13th, 20st of February 2022.
Location: the frozen lake of St. Moritz.
Tickets prices: Standing space – CHF 25.– incl. race card and betting voucher. However, children up to 16 years – free of charge. Grandstand A: CHF 85.– incl. race card and betting voucher. Grandstand B: CHF 45.– incl. race card and betting voucher.
Travelling to St. Moritz from Zurich by train: Zurich – Landquart – St. Moritz (around 3 hours). Another way: Zurich – Chur – St. Moritz (about 3,5 hours).
Travel time from Zurich to St. Moritz by car is also approximately 3 hours.
COVID-19 measures: Within the whole White Turf Event area – the "3G" Covid rules and the "2G & Mask" Covid rules are applied in the indoor public space. For the VIP area (VIP tents), the "2G+" Covid rules are valid: vaccinated/recovered within the last four months, or vaccinated/recovered with a valid negative antigen- or PCR-test.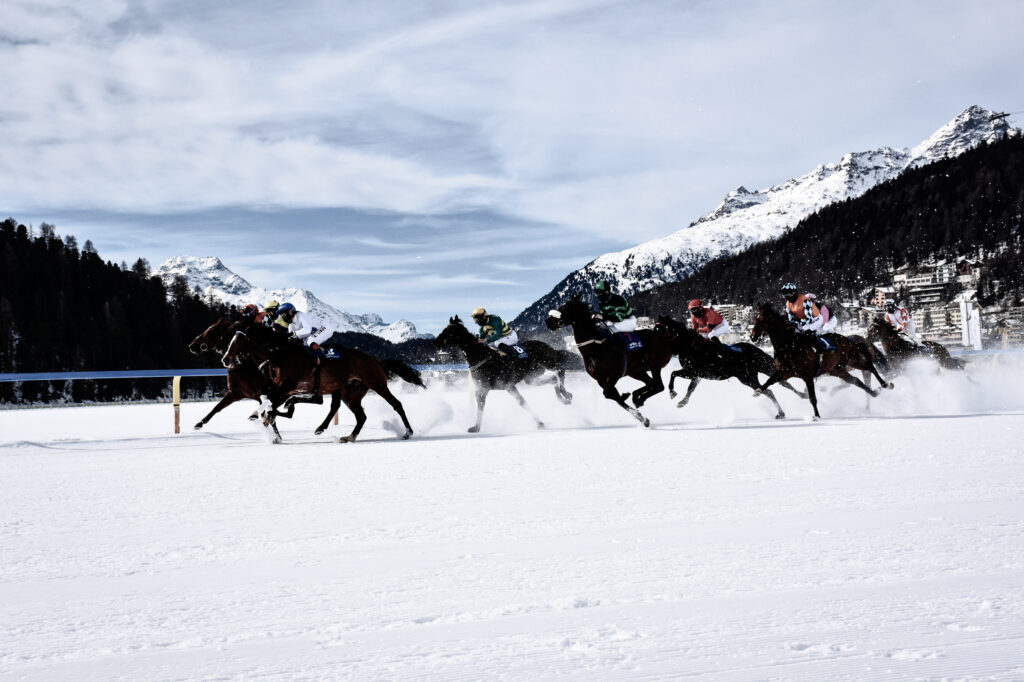 With its Alpine backdrop and champagne atmosphere, White Turf sets itself apart as one of the most unique horse races in the world!
Finally, if you have any questions, don't hesitate to contact us -> GET IN TOUCH.
Be healthy and wealthy! :)