Jungfraujoch: The Quintessential Swiss Alps Experience
Nestled in the heart of the Swiss Alps, Jungfraujoch stands as a testament to nature's splendour and human ingenuity. Known as the 'Top of Europe', it offers a unique blend of breathtaking landscapes, historical significance, and modern attractions. This guide takes you through the essentials of planning your visit, what to expect, and how to make the most of this iconic Swiss journey.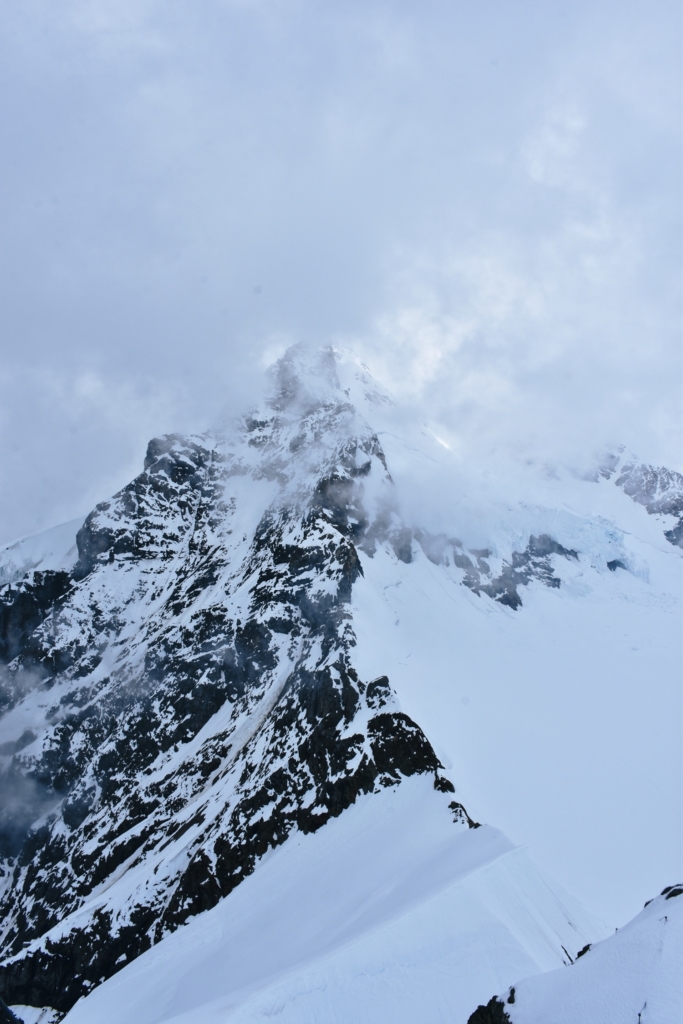 History and Significance of Jungfrau Railway
The journey to Jungfraujoch is as remarkable as the destination itself. The Jungfrau Railway, a pioneering feat of engineering, was constructed between 1896 and 1912. Ascending to 3,454 meters above sea level, it is Europe's highest-altitude railway station and part of the UNESCO World Heritage site "Swiss Alps Jungfrau-Aletsch".
The visionary behind this project, Swiss businessman Adolf Guyer-Zeller, had one epic idea: to blast a tunnel through the rock of the Eiger and Mönch mountains all the way to the tippy-top of Jungfraujoch. Talk about thinking big! This ambitious venture took a whopping 16 years and a jaw-dropping 16 million francs to complete. On August 1st, 1912, Europe's highest railway was finally unveiled at a mind-boggling altitude of 3454 m. Unfortunately, the dear old "railway king" passed away in 1899, so he never witnessed his masterpiece firsthand. But his legacy lives on! More than 100 years later, this incredibly intricate and precise project still captivates the masses. Cheers to Swiss engineering prowess!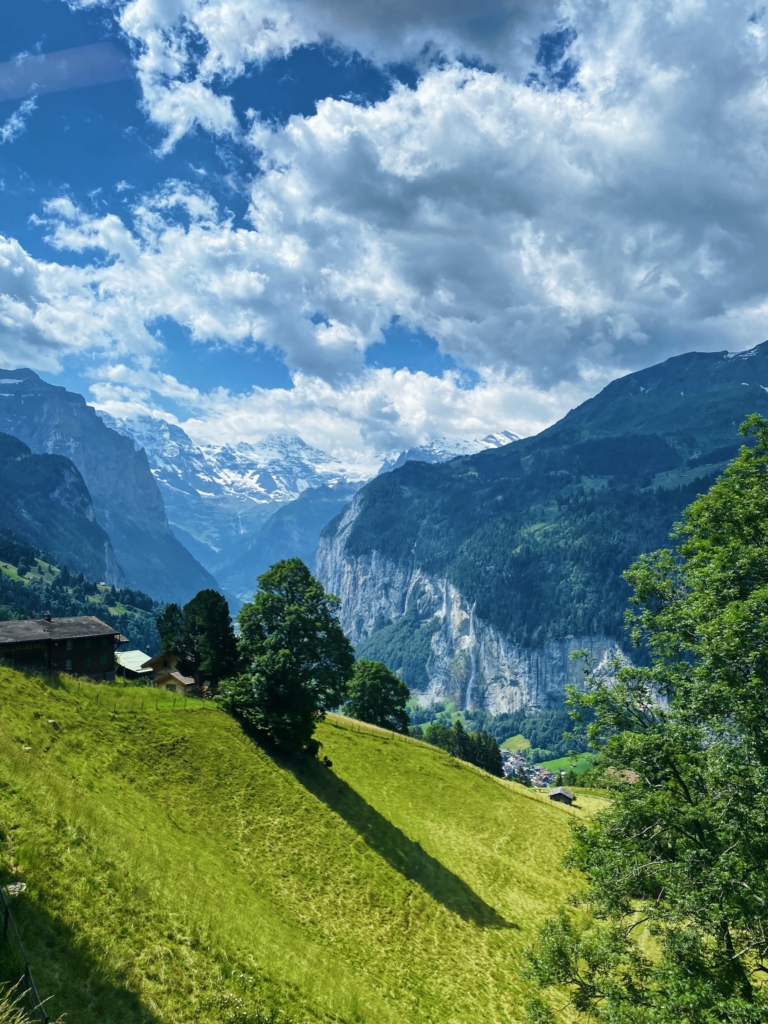 Planning Your Visit
Accessibility: Jungfraujoch is accessible year-round, offering a different charm each season.
Easiest Way to Reach Jungfraujoch: The most convenient way to reach Jungfraujoch is by train. Swiss rail services are known for their efficiency and comfort. Starting from major cities like Zurich, Bern, Basel, Geneva or Lucerne, you can take a train to Interlaken Ost, and from there, connect to Grindelwald or Lauterbrunnen, followed by the Jungfrau Railway.
Starting Points for the Jungfrau Railway Train: The train to Jungfraujoch starts from either Grindelwald or Lauterbrunnen. From these points, you'll travel to Kleine Scheidegg, where you'll transfer to the Jungfrau Railway.
Cost of the Journey: The cost to reach Jungfraujoch can vary depending on the season and point of departure. Prices typically range from CHF 100 to CHF 200 for a round trip. It's advisable to check for current prices and potential discounts or special offers on the official Jungfrau website.
Duration of the Journey: The journey to Jungfraujoch takes approximately 2 to 3 hours one way, depending on your starting point and the train connections.
Clothing Tips: Even in summer, temperatures at the summit can be chilly. Dress warmly and wear comfortable shoes.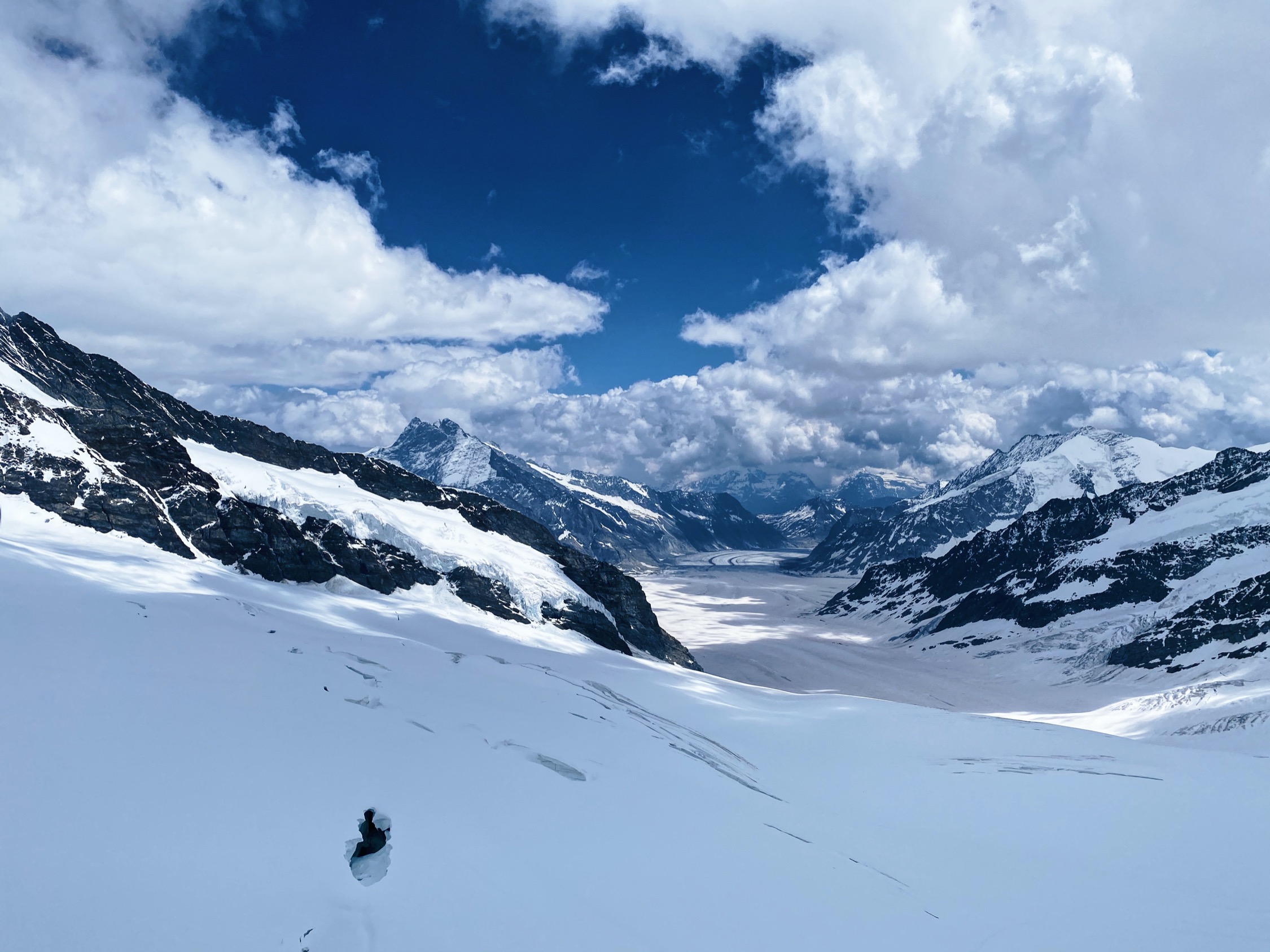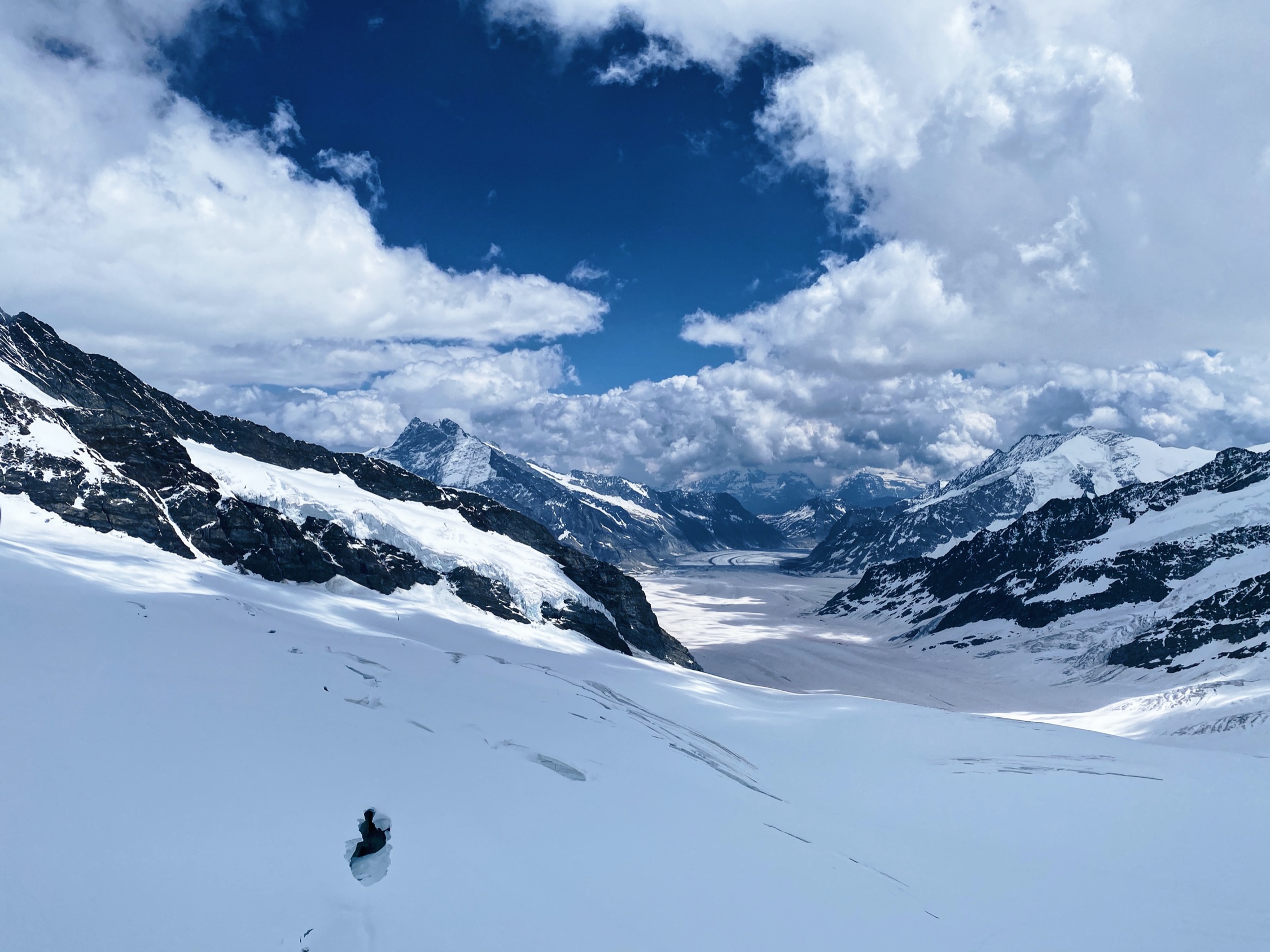 Attractions at Jungfraujoch
Sphinx Terrace
Brace yourself as Switzerland's fastest lift will carry you up 108 metres in just 25 seconds to the viewing platform, Sphinx Terrace. Prepare for an awe-inspiring sight as the majestic Aletsch Glacier and the grand Alps reveal themselves to your astonished eyes. Another surprise, even at such dizzying heights, you might stumble upon some fashion-forward Alpine Choughs nestling around. These stylish avian daredevils truly know how to rock the high-altitude lifestyle! So, get ready to bask in the gorgeous view and soak up the raw energy of Mother Nature, all while feeling like James Bond on a secret mission to save the world! :)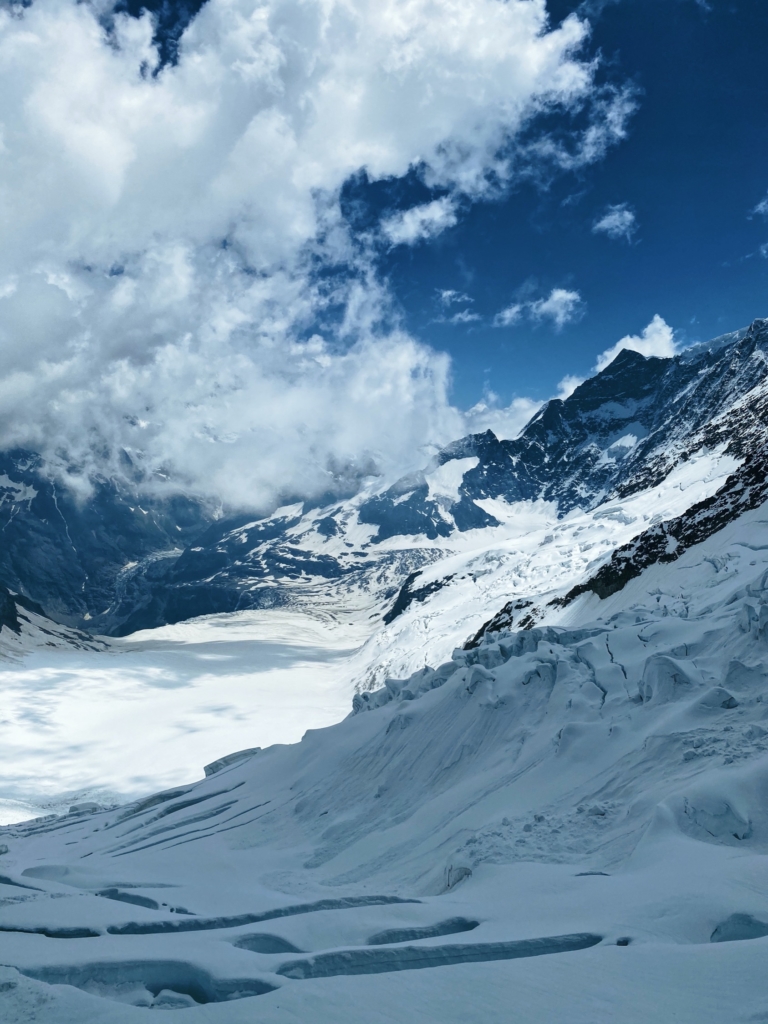 Ice Palace
The Jungfraujoch, also known as the heart of the icy wonderland, owes its existence to the sheer determination of mountain guides armed with nothing but ice picks and saws. They carved out corridors and halls like crafty ice wizards in the 1930s. Fast forward to today, where artists have taken over the task of creating an enchanting palace of shimmering ice sculptures and magnificent art pieces. It's like entering a fantastical frozen world where you can't help but wonder if Elsa from "Frozen" herself had a hand in its creation.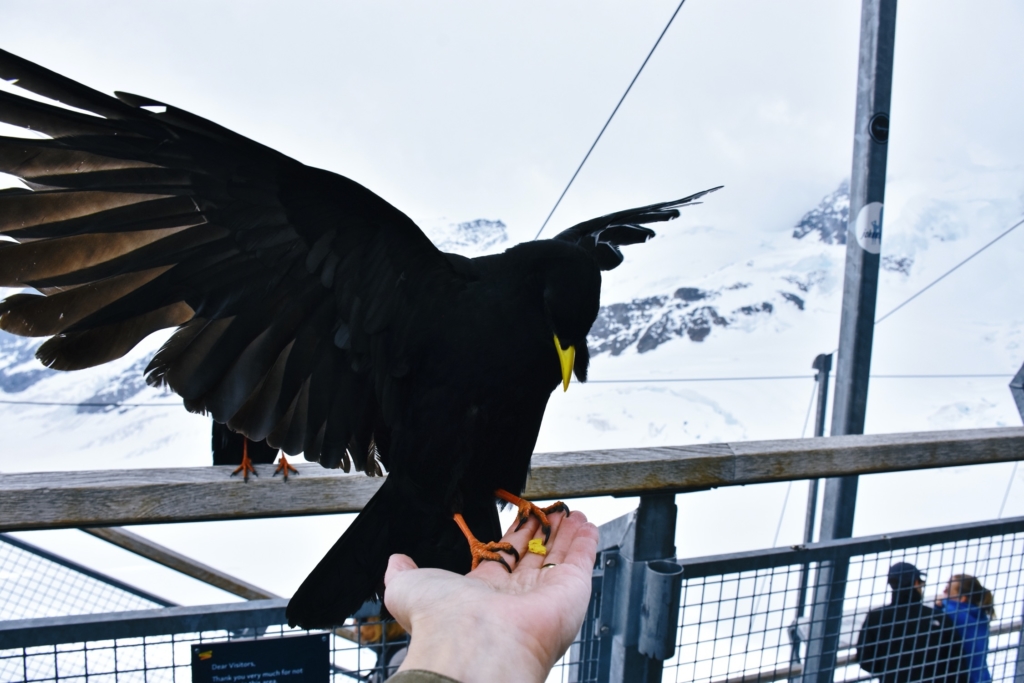 Eismeer Station
On the way to the top, the train will have a short 5-minute stop at Eismeer. Enough time to hop off the train and take a memorable photo of the panorama of eternal snow and ice blocks that are hundreds of thousands of years old.
Snow Fun Park
Get ready to experience the craziest winter adventure…in the middle of summer! Gliding down the majestic Aletsch Glacier, surrounded by pure white snow, while the sun shines merrily above.
Alpine Sensation
The Alpine Sensation tour shows the extreme effort and dedication during the construction of Jungfrau Railway as well as the past and present of tourism and exploration in the region.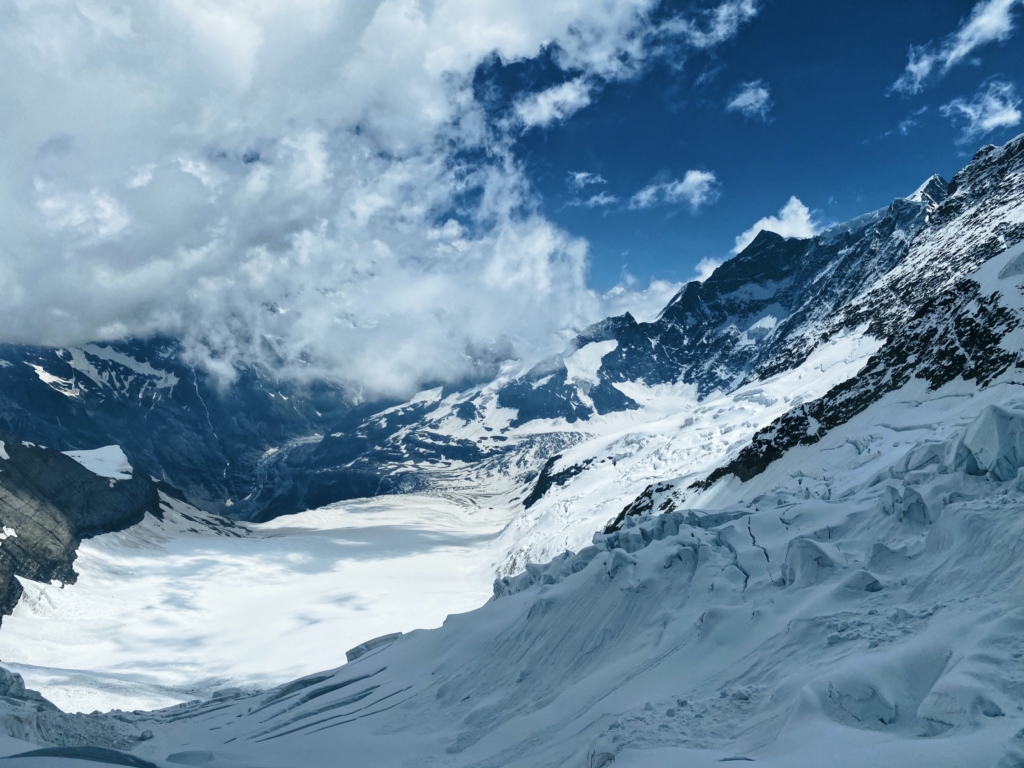 Unique Experiences
Visit Europe's highest-altitude chocolate shop and the world's highest watch shop for exclusive Swiss products.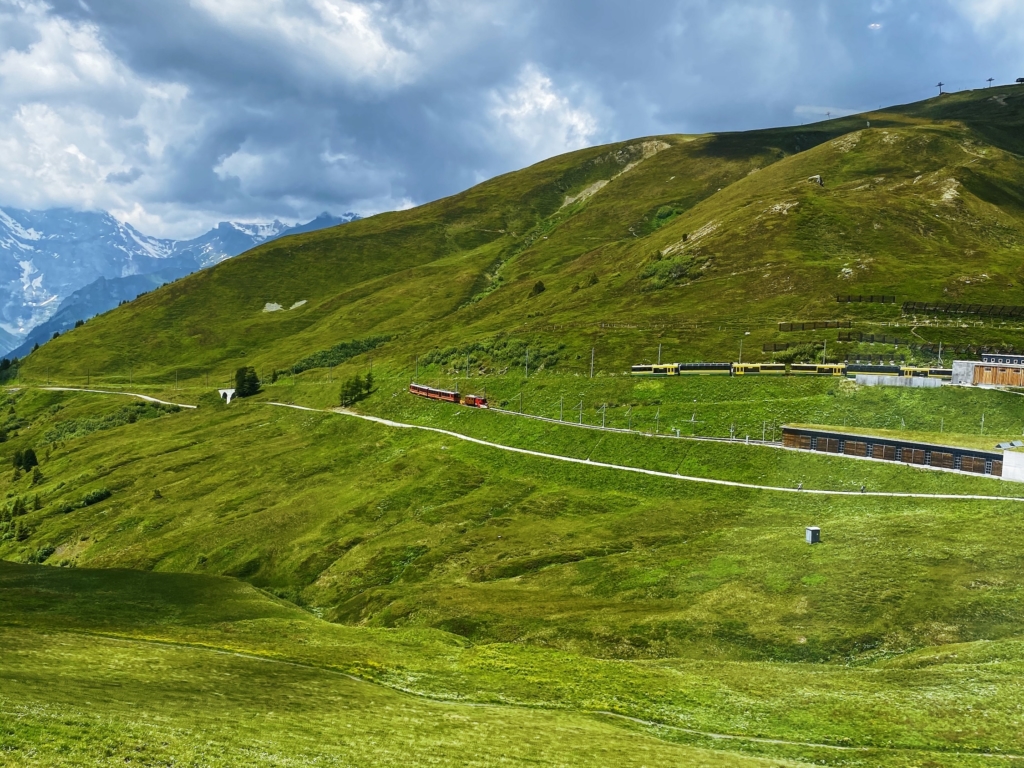 Jungfraujoch is more than just a destination – it's an experience that embodies the spirit of Switzerland.
Whether it's the awe-inspiring journey, the historical insights, or the stunning natural beauty, a trip to Jungfraujoch is an unforgettable adventure.
Have you visited Jungfraujoch, or are you planning a trip soon? We'd love to hear about your experiences. Share your stories in the comments below! Also, remember to share this article with your friends and family who might be dreaming of a Swiss adventure.
Looking for more travel inspiration? Be sure to check out our other travel articles for more breathtaking destinations and expert tips. Each journey tells a story, and we're excited to be a part of yours.
Be healthy and wealthy! :)