SUMMER HAIR CARE PRODUCTS are DESIGNED to protect and repair YOUR HAIR FROM SUN EXPOSUre. They also make it easier to style while keeping your hair healthy and silky.
During summer, our hair gets effected by sun, sea salt, dry air and swimming pool chlorine. Hence, just like our skin, our hair needs to be protected and nourished.
One of the best hair care brands on the market is PHYTO. It is a renowned pioneer in the hair care industry. PHYTO products are natural and safe as the brand avoids the use of chemical substances like parabens, silicones, mineral oils, and synthetic alcohols. As an example, PHYTO replaces synthetic alcohol in all its hairsprays by beetroot alcohol – less drying for the hair. The brand has its own hi-tech innovative scientific lab. It also constantly collaborates with the National Institute for Health and Medical Research and hospital research centres, such as renowned Saint-Louis Hospital in Paris. While the brand has a wide range of products for any hair type, today I want to share with you its great summer combo.
PHYTO PLAGE Summer CARE
The line was specifically developed for an optimal regeneration after sunbathing in only three easy steps.
The step #1 – PHYTO PLAGE MOISTURIZING SHAMPOO – Rehydrating shampoo thoroughly cleanses hair, removes salt, sand and chlorine residues. Perfect for travelling.
#2 – PHYTO PLAGE MASK – during this step you apply the after-sun recovery mask, which is deep-acting, hydrating and repairing. It will help even to the most sun-damaged hair.
Finally, the step #3 – PHYTO PLAGE REPAIR SPRAY – this repairing spray seals and protects hair and makes it easy to style.
Just three steps for a beautiful healthy hair! :)
One more hair-care tip
It's a well-know fact, that washing our hair everyday could destroy natural skin barrier on the head. However, while traveling we want to look fresh even after many hours of flying or driving. In such situations, an indispensable assistant will be a dry shampoo. My choice is the dry shampoo from Batiste. It provides a perfect fresh look in seconds, leaves no residue, easy to apply and style, moreover, gives a great volume to the hair. Batiste is the number one dry shampoo from England with more than 40 years of experience in the hair care industry.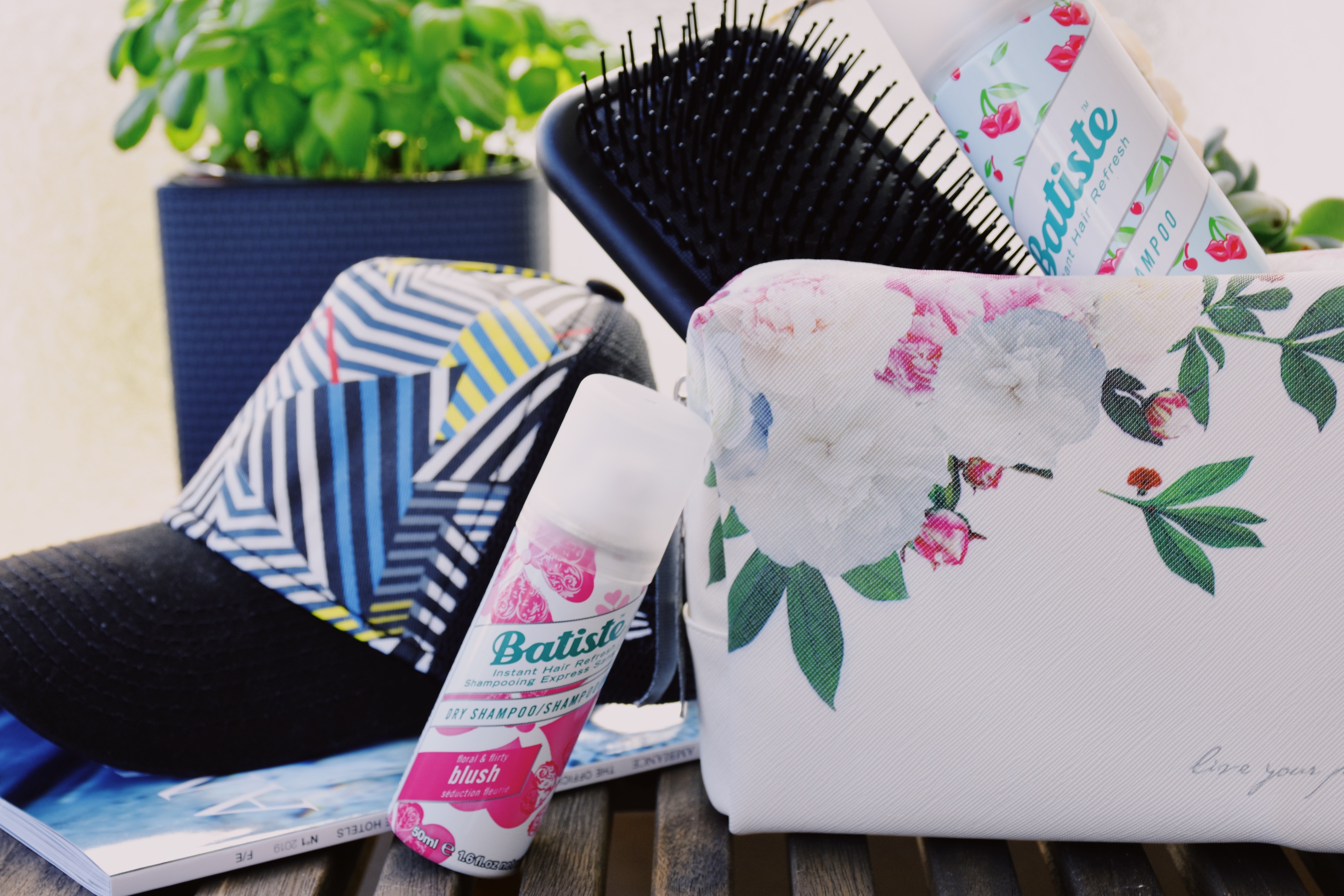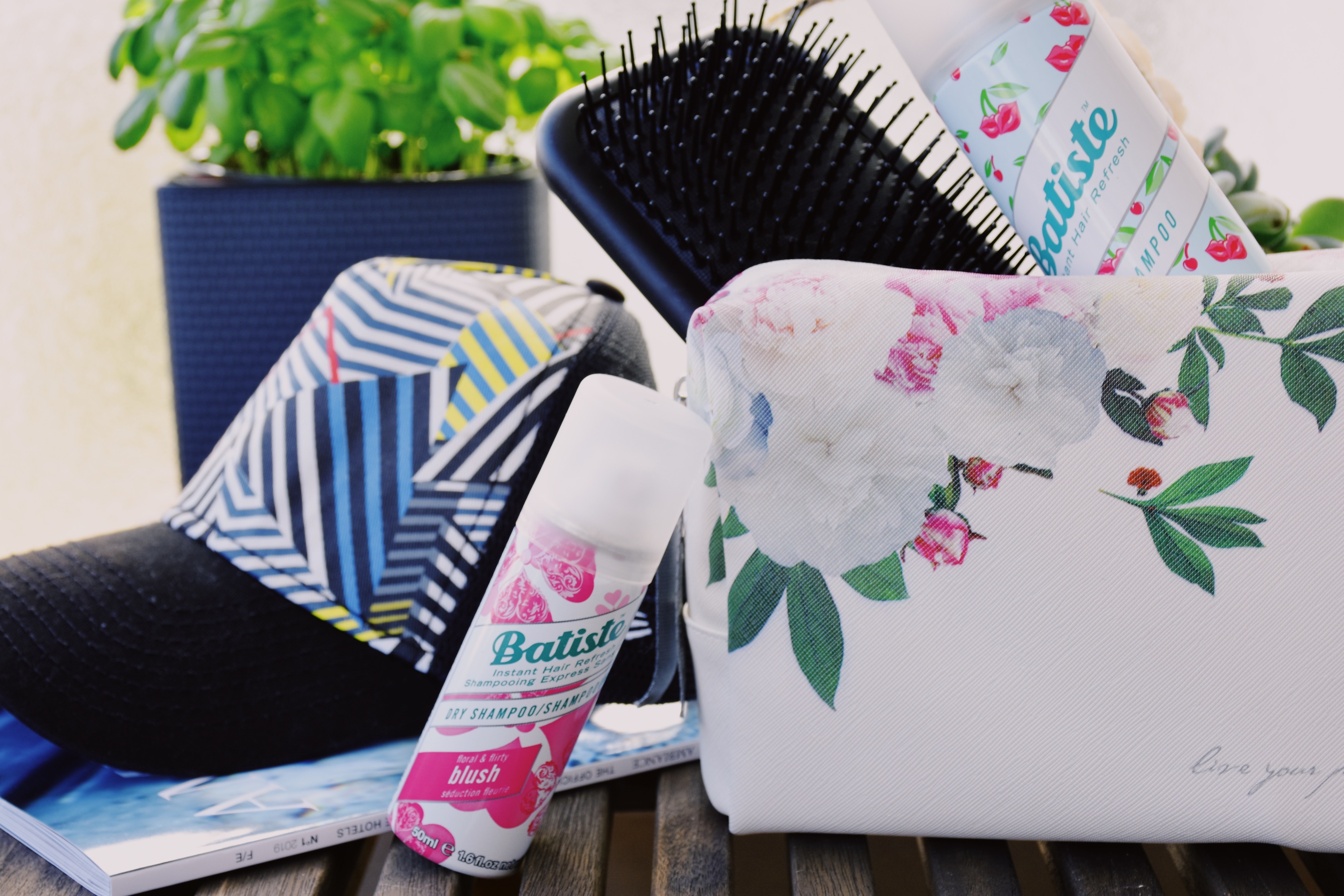 Finally, REMEMBER these important SUN SAFETY tips and GOOD TO KNOW ABOUT SUNSCREENS:
Choose the sunscreen which protects against both UVB & UVA rays.
The amount of sunscreen which you should apply to your entire body is 1 oz, that's equal to the one short glass.
The strongest sun rays are from 10 am to 4 pm. Therefore, avoid sunbathing at that time.
Apply the sunscreen 30 minutes before sun exposure, so all the ingredients could penetrate into skin.
Reapply the sunscreen every 2 hours, or as it's recommended by the brand that you are using.
Also, reapply the sunscreen after swimming, towelling off or sweating great deal.
Keep small children out of sun. Sunscreens are not safe for babies under 6 month, moreover, it only takes 10 min for an unprotected baby's skin to burn.
Sunscreens are only first level of defence. Don't forget to wear sunglasses, hats and clothes from natural fabrics for better protection.
Water-resistant sunscreens should be reapplied after 80 min in the water.
The risk of skin cancer (melanoma) is 75 % higher for those who likes to get tan in the tanning beds. Therefore, try to avoid those.
We actually don't need to sunbathe for getting the vitamin D, just a few minutes walking in the sunny day is enough for it.
And of course, drink good amount of water for rehydration.
You may also want to learn more about sun rays, SPFs and the skin protection for summer -> SUMMER SKIN ESSENTIALS
If you have any questions, don't hesitate to contact me -> GET IN TOUCH.
BE HEALTHY AND WEALTHY! :)