The following article is not meant for people under 18 years old for most European countries and 21 years old for USA and 25 years old for Sweden and certain other countries with the same age regulation for digital content about beverages containing alcohol. If you aren't above the legal drinking age in your country please leave this post and read another post under the travel section. :)
World Class Bartender of the Year 2018 is entering a thrilling period for Switzerland's national elimination.
Last week, Dennis Zoppi (the winner of Italy Diageo World Class Competition 2012) arrived to Switzerland. He gave workshops in Zurich, Geneva and Lugano aiming to share with ambitious Swiss bartenders valuable tips about the most difficult and acclaimed cocktail competition in the world.  In the process, he told his Swiss colleagues about important experiences and insights in order to prepare them for this unique opportunity.
I was delighted to attend his workshop at the Kanonaegass Bar in Zurich. The atmosphere during the event was so inspiring and powerful, that afterwards I dared to create a cocktail at home, using the tools and spirits from World Class. Perhaps, I can also participate in the competition! :)
As an inspirational bonus you will find the recipe for that cocktail at the end of the article.
GOOD TO KNOW:
The Global Finals for the World Class Bartender of the Year 2018 will take place in Berlin in October.
World Class Bartender of the Year is the world's most prestigious cocktail competition. It gathers together the best bartenders from all around the globe. It's not only an occasion for crowning the best mixologist, but also a great platform for exchanging ideas and communication.
It is a part of the Diageo comprehensive program of supporting, training and elevating skills of bartenders as well as expanding boundaries of consumer's fine drinking experiences.
Since 2009, over 250,000 bartenders in over 60 countries have been educated and inspired. Thousands of bars, restaurants and hotels have been building their successful businesses and providing guests with superior dining experiences.
Diageo is one of the world's leading suppliers of premium spirits. Its outstanding portfolio includes brands such as Johnnie Walker, Crown Royal, JaB, Buchanan's and Windsor Whiskeys, Smirnoff, Ciroc and Ketel One Vodka, Captain Morgan, Baileys, Don Julio, Tanqueray and Guinness. Diageo has a market presence in more than 180 countries around the world.
The up-and-coming talents can apply to participate in the Swiss national finals of the Diageo World Class Competition 2018.
To do so you must create your own cocktail recipe from the spirits of the Diageo Reserve portfolio and design an attractive promotion for the bar you work in. If you can convince the jury with your talent, knowledge and creativity, you will qualify for the national finals. Only the best bartenders of Switzerland will have the chance to compete against each other there. The winner of Swiss finals will represent the country in the World Class Global Finals 2018 in Berlin in October.
Good to know about this year's competition:
This year, World Class Competition is based on two booming trends: culinary techniques and sustainability.
To enter the competition you have to create a closed loop cocktail and submit your recipe.
Thus, you need to build a sustainable drink, putting together your culinary and bartending skills. Plus, you must use at least one World Class brand as your base spirit, with a minimum 30ml measure. Finally, you should think how to minimise waste/use of resources and be more sustainable in your work.
You may submit the participation on the official website.
INGREDIENTS:
50ml Ketel One Vodka
15ml fresh lime juice
3 dashes Angostura bitters
Top with ginger beer
METHOD:
Shake first 3 ingredients with ice and strain into ice-filled glass.
Top with ginger beer and stir.
Garnish with lime wedge and mint sprig.
Please drink responsibly.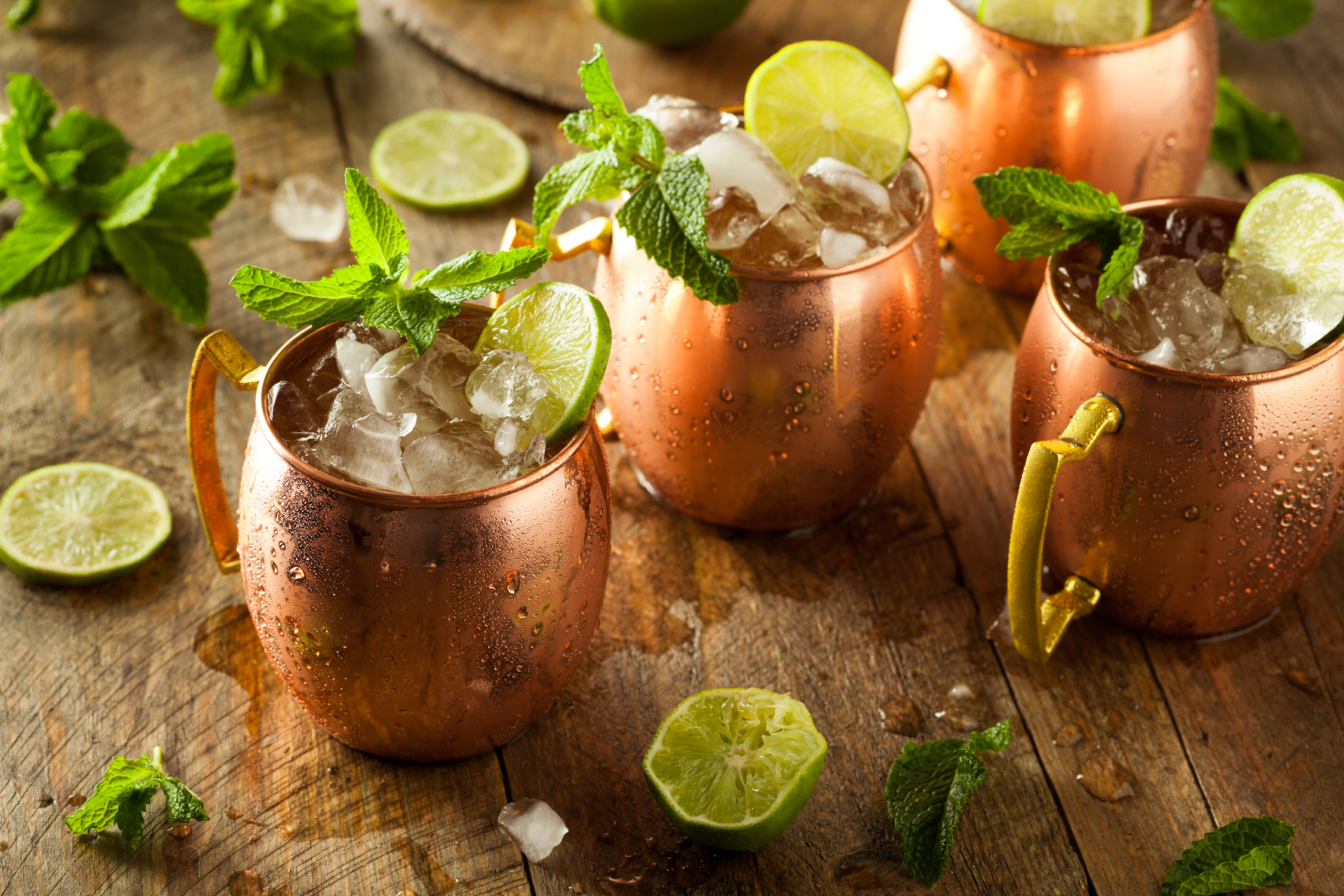 Stay tuned on World of Julia for highlights and details about the Swiss Finals of World Class Competition. In addition, you will be the first to learn who's gonna get the title of the World Class Bartender of the Year 2018.
If you have any questions, don't hesitate to contact me -> GET IN TOUCH.
BE HEALTHY AND WEALTHY! :)