The following article is not meant for people under 18 years old for most European countries and 21 years old for USA and 25 years old for Sweden and certain other countries with the same age regulation for digital content about beverages containing alcohol. If you aren't above the legal drinking age in your country please leave this post and read another post under the travel section. :)
Botmaskop Graff Wine, elegant taste for Christmas.
THE DELAIRE GRAFF ESTATE IS THE JEWEL OF THE CAPE WINELANDS – LOCATED IN THE HEART OF SOUTH AFRICA'S STELLENBOSCH VALLEY.
The owner of the estate, Laurence Graff, is a world-famous jeweller. His fascination, creativity and passion for gemstones transformed his company into the one of the most luxurious and exquisite brands. He established the company in 1960 in London. Since then, the Graff high-end jewellery and diamonds have been inspiring the rich and famous all around the world.
Delaire Estate has been producing wine since 1890. In 2008, when Laurence Graff became a proud owner of the estate, he turned it into the peaceful oasis and exclusive luxury destination, not far from Cape Town. A world leader within the diamond industry, Graff is also a passionate collector of contemporary art. Guests have a unique chance to discover an incredible wine, immerse into a beautiful scenery and culturally enrich themself viewing some of Laurence Graff's personal art collections, displayed at the estate.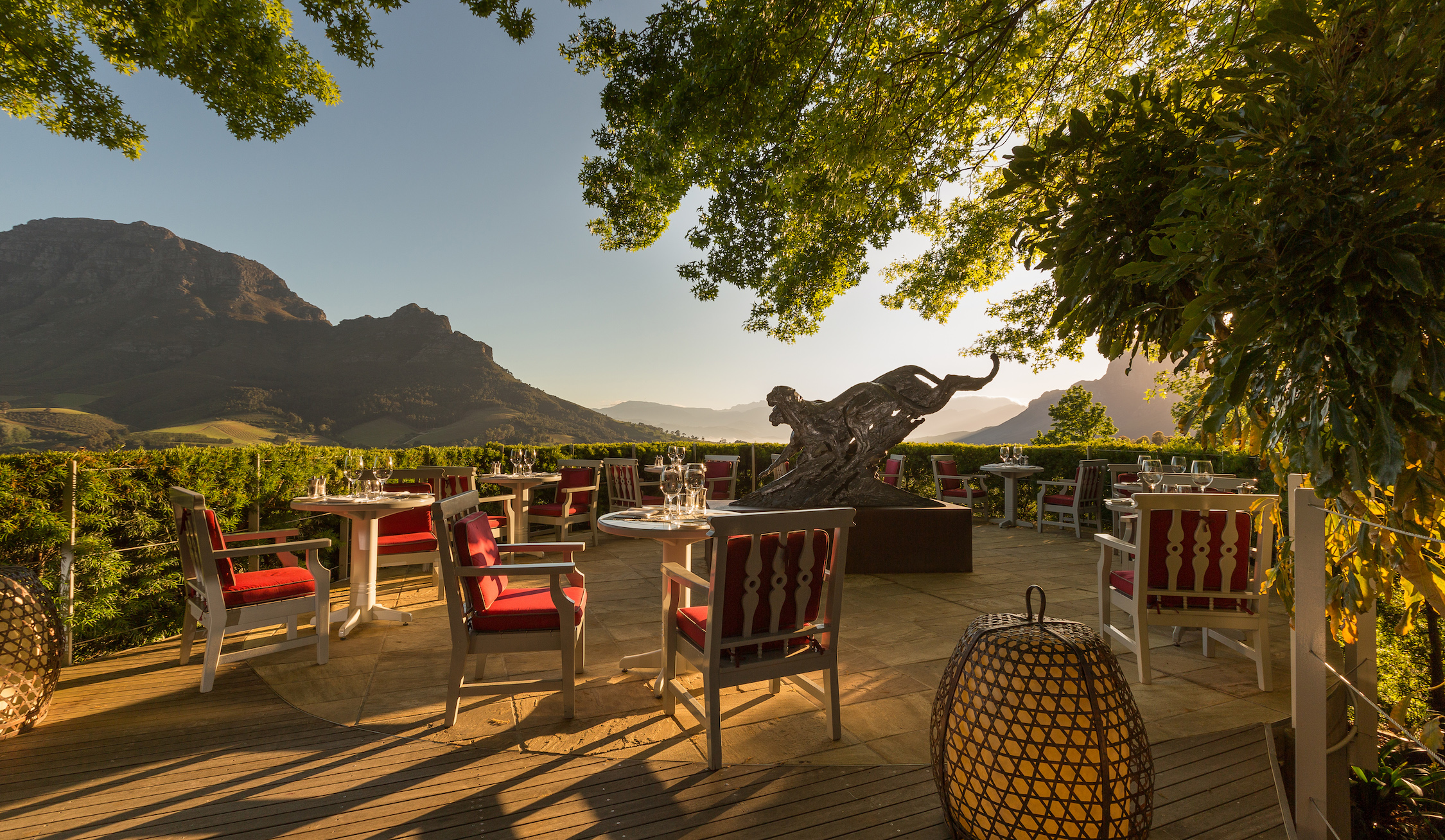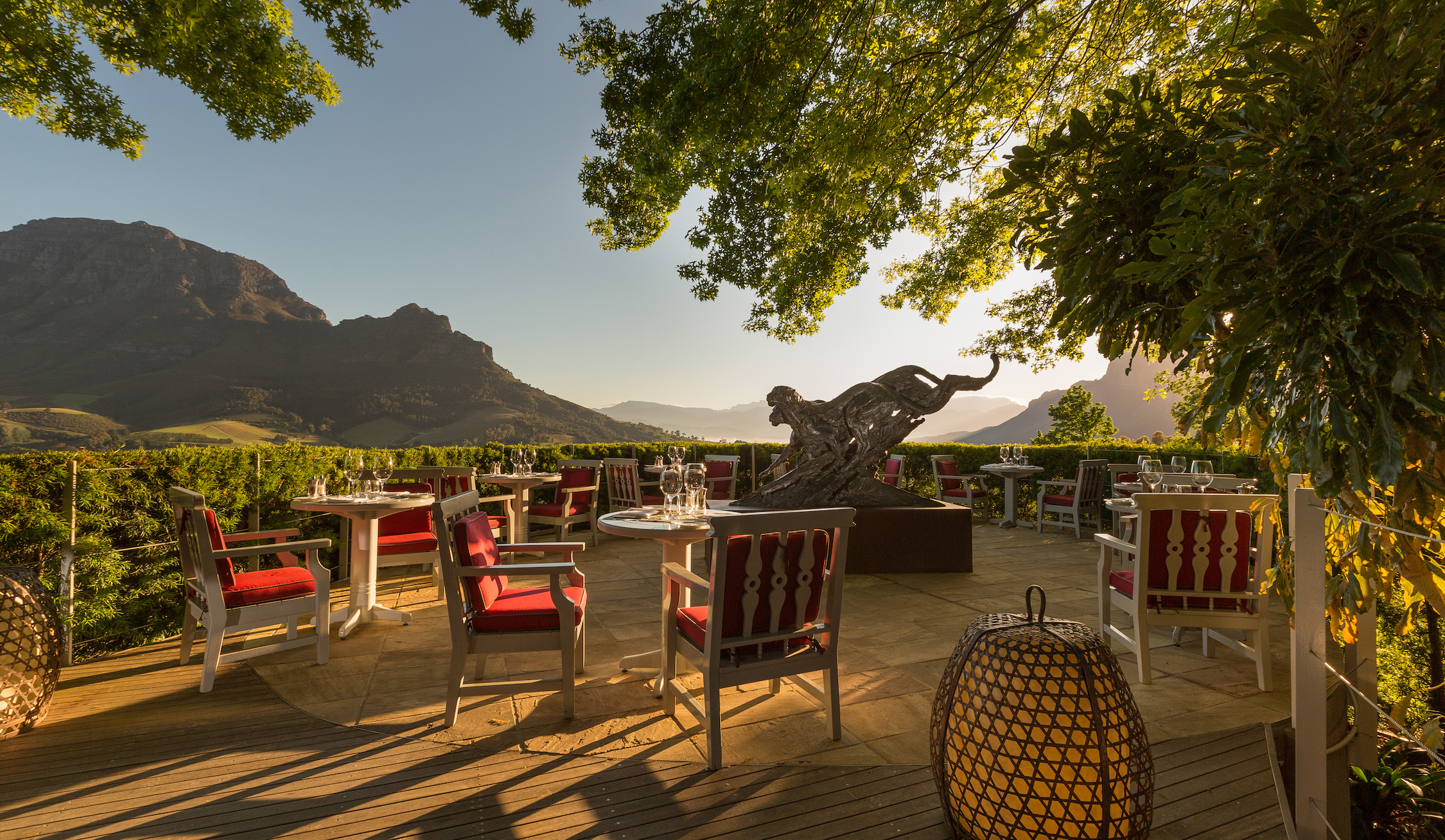 DELAIRE GRAFF WINES ARE WELL-KNOWN BEYOND THE BORDERS OF SOUTH AFRICA.
The handpicked grape variety of the Bordeaux Blend consists of Cabernet Sauvignon, Cabernet Franc, Merlot, Petit Verdot and a small proportion of Malbec. The vineyards also have the excellent soil conditions. The young and innovative winemaker Morné Vrey is creating fresh and balanced wines, that are getting avowal from wine experts and wine enthusiasts all over the world.
YOU DON'T NEED TO FLY TO CAPE TOWN TO GET THE GRAFF WINE. IN SWITZERLAND, THIS EXQUISITE WINE IS AVAILABLE AT MÖVENPICK WINE CELLARS.
I really liked the 2015 Botmaskop, Delaire Graff Estate, from Mövenpick.
It's an intensive, spicy, fruity and a very elegant wine. It has a beautiful red ruby color with a rich bouquet of chocolate, blackberries and cherry notes. I think, it's a nice wine to enjoy during the Christmas time as a solo refreshment and as a accompaniment to dinner.
GOOD TO KNOW ABOUT 2015 BOTMASKOP:
Grapes: 69% Cabernet Sauvignon, 13% Cabernet Franc, 9% Petit Verdot, 6% Merlot, 3% Malbec.
The wine spent 16 month in the barriques.
With proper care, the wine can be aged until 2025.
Price: CHF 25,00; Euro 19,90.
In Switzerland, you may purchase this wine at the Mövenpick Wine Cellars or on the Mövenpick official website.
Enjoy a Holiday Season with fresh and elegant Graff Wine.
I wish you all a Merry Christmas and Happy Holidays!
If you have any questions, don't hesitate to contact me -> GET IN TOUCH.
BE HEALTHY AND WEALTHY! :)