THE new ARLO PRO 2 Wireless Security System KEEPS A DISCREET YET VIGILANT EYE ON our HOME AND BUSINESS, LOVED ONES, PETS, AND VISITORS, BOTH INDOORS AND OUT– FROM THE FRONT door TO THE BACK GARDEN THROUGH RAIN, SNOW OR SUNSHINE.
One of the most important topics of our life is safety of our family, children, home and business. Naturally, when it comes to protecting them, one can't be too careful, regardless of the country or continent. Thus, when I decided to install a security system, I chose the new security cameras Arlo Pro 2 from Netgear, the worldwide leader in smart home security products. And I would like to share with you the important details and features of this product.
Recently, Netgear (Nasdaq: NTGR) introduced the next generation of its award-winning Arlo Pro security camera: the new wire-free Arlo Pro 2. It includes all the amazing characteristics, which made Arlo Pro one of the best-selling security cameras in the world, and additionally now has even more smart features.
Good to know about new Arlo Pro 2:
100% Wire-Free. No cords and wires. The camera can be installed just about anywhere. Furthermore, with the new Look Back pre-recording feature available while the camera is plugged in while indoors, video moments are captured before motion activity is even detected. Look Back creates a video recording with three seconds of footage before the triggered event, providing a more complete picture of what occurred.
HD Quality. The Arlo Pro 2 records video in clear HD with a resolution of 1080p. Thus, this allows to zoom in on certain areas of the image to see more detail.
Night Vision. Integrated night vision automatically switches on at night.
Advanced motion detection, thanks to the wide-angel motion sensor. The field of vision is 130 °.
Weather-resistant. The new camera is completely weatherproof. It endures any atmospheric conditions: snow, rain or sun.
2-Way Audio. The built-in speaker and microphone allow you to listen in and talk back directly from the smartphone.
Smart Siren. A 100+ decibel siren can be controlled remotely, or triggered by motion or audio.
Local Backup Storage. You can connect a USB flash drive to the base station for local backup storage.
Free Cloud Storage. The basic Arlo plan provides free cloud storage of all video footage for seven days, and covers up to five cameras.
Easy-to-use. It's very easy to install and control the system, thanks to the convenient Arlo app. Notifications are sent via the app to the smartphone as soon as a movement is detected in an Activity Zone.
Connects to other smart home devices. The camera works with Amazon Alexa, the Google Assistant, IFTTT & Stringify.
Elegant design. I think, it's a perfect balance of smart technology & sleek compact design.
Price and availability:
The Arlo Pro 2 single camera is available now starting at the MSRP in Switzerland CHF 329.90.
The Arlo Pro 2 security camera system with two cameras and a base station is now available through the major channels and authorized retailers for the RRP of CHF 689.90 in Switzerland.
More details about Arlo Pro 2 you may always find on the Netgear official website.
In the short video below, you may also check unboxing of the system with two wire-free HD security cameras and the base station.
In addition, I would like to show you six products of NETGEAR, which have WON REDDOT AWARDS 2017 FOR INNOVATIVE PRODUCT DESIGN IN GLOBAL COMPETITION:
Arlo Pro Smart Home Security Camera. Beside REDDOT AWARD 2017, has also received CES INNOVATION AWARD 2017.
Orbi™ Home Tri-band WiFi System.
Netgear Nighthawk M1 mobile router.
Arlo Quadpod Mount.
Nighthawk S8000 Gaming and Media Streaming Switch.
Nighthawk X10 AD7200 Smart WiFi Router.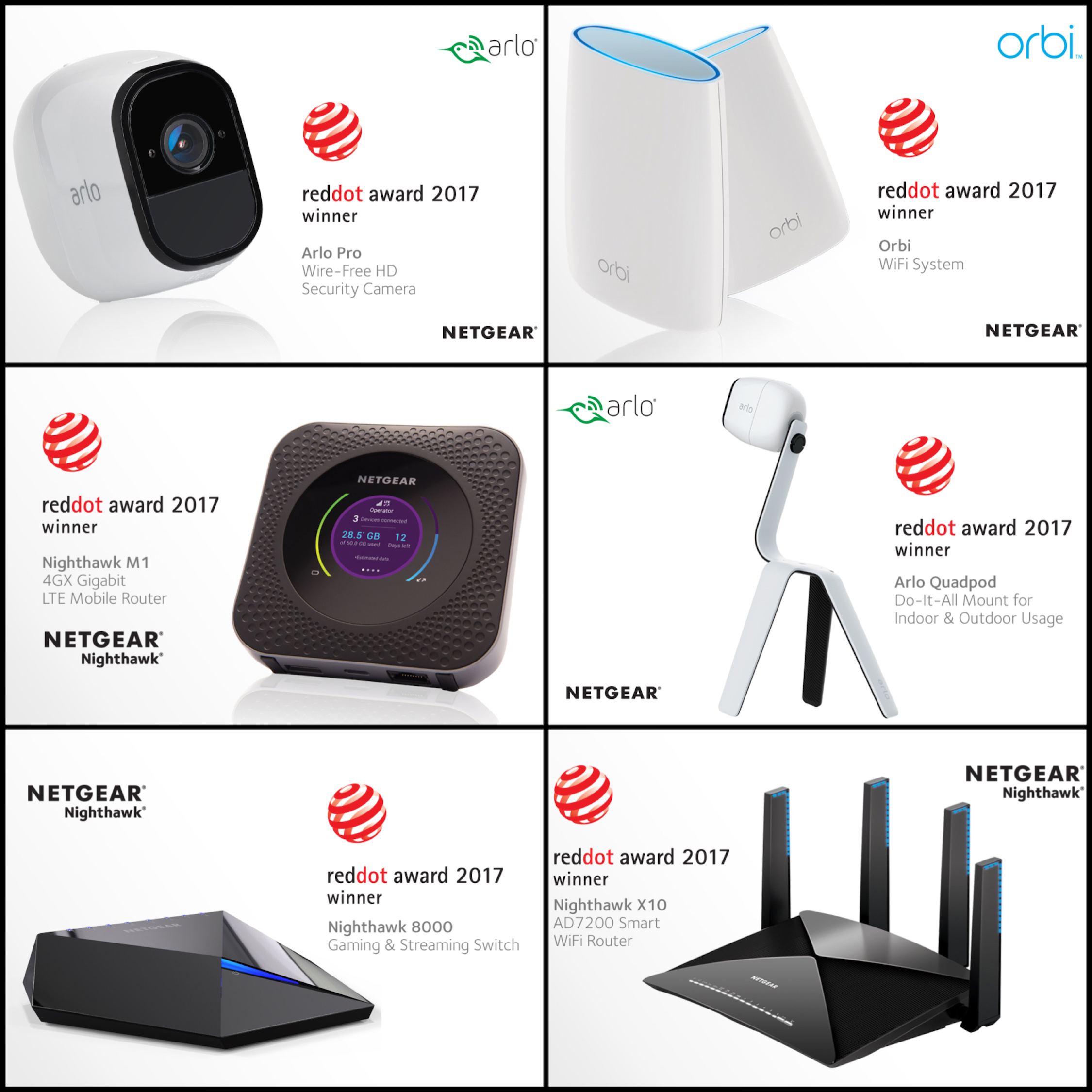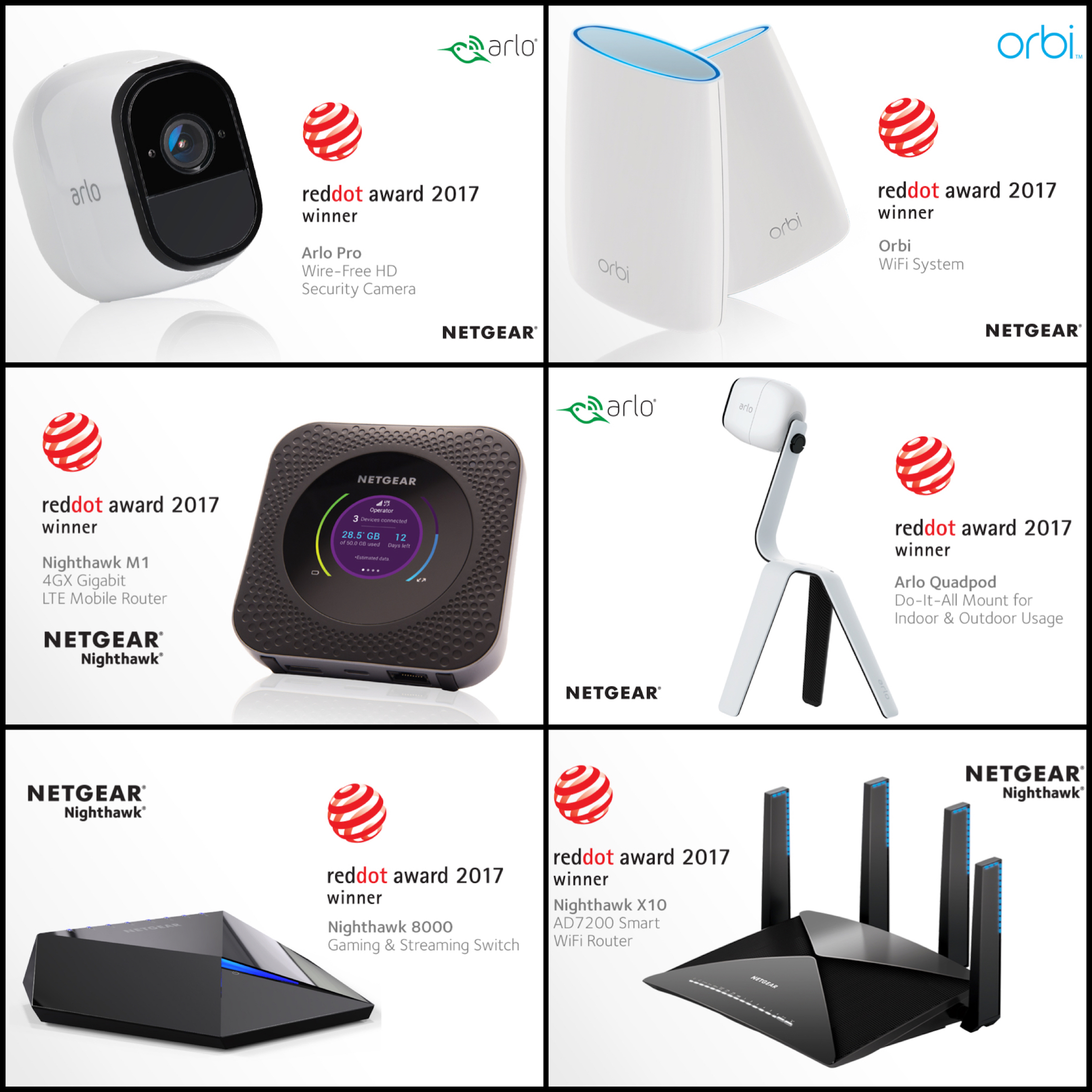 Keep calm, stay safe, and let me know which security cameras you prefer, if you use one.
And of course , if you have any questions, don't hesitate to contact me -> GET IN TOUCH.
Be healthy and wealthy! :)