S.Pellegrino Sapori Ticino – the renowned exquisite gourmet festival – celebrated its 15th anniversary this year
For its 2021 edition, the theme was "Ticino meets the Regions of Italy".
For over a month, world-famous Italian Chefs from 2** Michelin Restaurants were creating culinary masterpieces at the selected beautiful restaurants around the Ticino region. The dynamic collaboration between the Swiss Chefs and their Italian colleagues resulted in sophisticated, one-of-a-kind dinners. Together they were sharing their passion and dedication for gastronomy through excellent food paired with superb wines.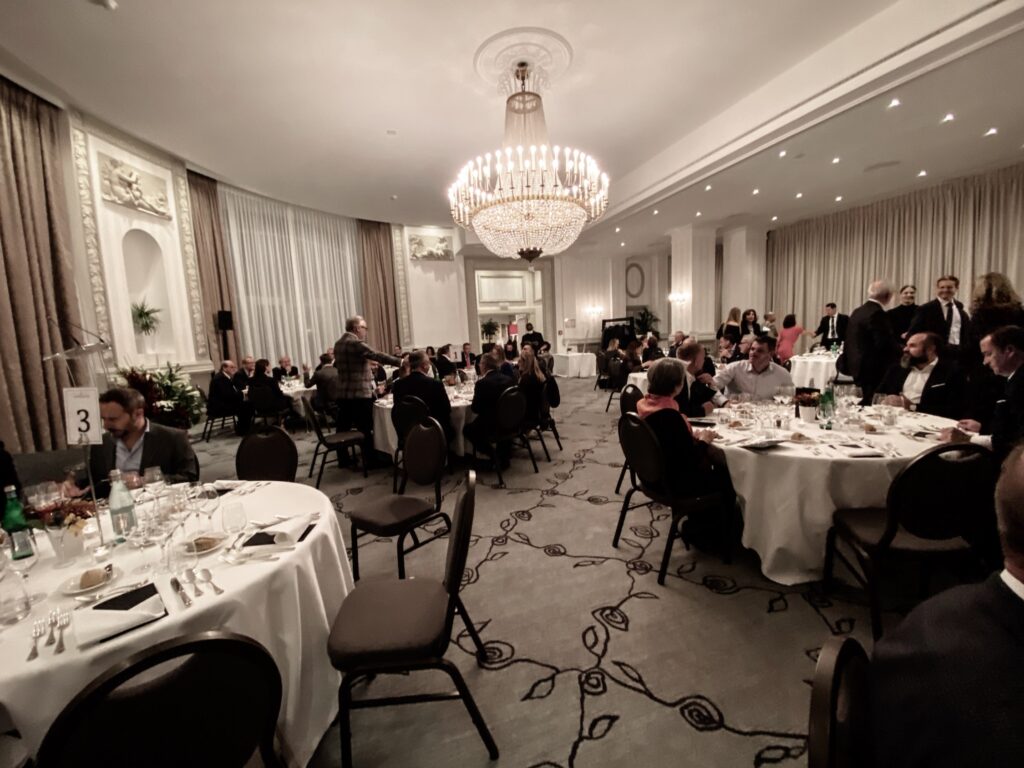 The culmination of this year's S.Pellegrino Sapori Ticino was the Gala Dinner at the Lausanne Palace.
I was thrilled to attend it and appreciate the art of Haute Cuisine. The Executive Chef of the Lausanne Palace – Christian Bertogna, together with Bernard Fournier – Da Candida, Domenico Ruberto – Hotel Splendide Royal, Davide Asietti – Blu Restaurant & Lounge, Claudio Bollini – Seven The Restaurant Lugano, surprised the guests with exceptional elegant flavours.
During this culinary journey, chefs could highlight their region's beauty while reflecting on their own roots and traditions. At the same time, harmoniously working with one another, they managed to create a cohesive modern menu.
Talking about the menu, we had a fantastic selection of food and wine for this special dinner. Firstly, we had a salmon from Lostallo swimming in green tomatoes, mustard seeds and red onion. After that, a smooth transition to the black cod flavoured with yuzu, fermented miso, Jerusalem artichoke and caviar. Next, we could enjoy a rich risotto with lemon thyme, followed by a roasted duck breast, terrine of foie gras and Marsala sauce. As for dessert, it was all about pistachio, with fresh pistachio ice cream and biscuits.
Nowadays, food tourism is one of the most popular travel styles.
And rightfully so. We can learn so much about culture and traditions through local ingredients, cooking techniques and flavours.
Over the years, S.Pellegrino Sapori Ticino elevated this trend to the next level of culinary art. The festival has become extremely popular among the national and international public.
Lausanne Palace was a perfect place for the grand finale of this gourmet festival
Having opened its doors in 1915, Lausanne Palace witnessed some of the most important historical events and the whole galaxy of stars and superstars. Conveniently located in the heart of the Olympic capital, the hotel is famous for both business and leisure. Guests can relax and enjoy excellent service, atmospheric suits with panoramic views over Lake Geneva and the Alps, top-rated bars and restaurants, and, of course, spa treatments. Lausanne Palace is part of Sandoz Foundation Hotels and Swiss Deluxe Hotels. The last one includes 39 luxurious hotels around Switzerland, representing the famous Swiss hospitality, exceptional quality and the highest standards. The high-end luxury hotels with spectacular viewpoints and a relaxing atmosphere.
It was a real treat and a unique, memorable gourmet experience.
Stay tuned or subscribe to our newletter, not miss dates and details about the next edition of S.Pellegrino Sapori Ticino.
Finally, if you have any questions, don't hesitate to contact us -> GET IN TOUCH.
Be healthy and wealthy!