With the new BaByliss Curling Wand, you can get perfect curls and easy hairstyling in just a few minutes.
It almost feels like using a magic wand! Flawless curls are done with one magic spell – "Hairum Curliosa"! :)
We always want to feel good, positive, and productive home office or not. And keeping a consistent, effortless morning routine is a crucial element to start your day. I feel much more collected and focused when I have my skincare routine and hair done. Plus, it takes only 10-15 minutes in the morning but gives me self-confidence for the whole day.
This new wand is the styling curler from the BaByliss Berry Crush Collection. It provides tools for getting salon-like results in the convenience of home. Below, you'll find all the good-to-knows and a short video demonstration.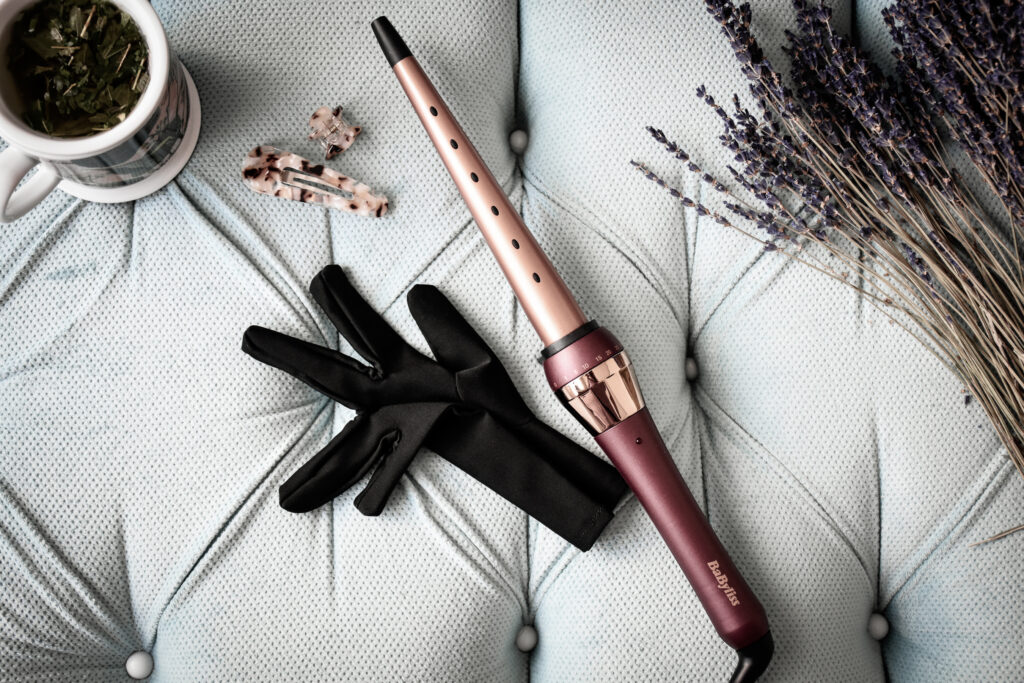 Good to know:
The BaByliss Berry Crush Wand with its longer Quartz-Ceramic coated barrel is perfect for medium-short, medium and medium-long hair.
The non-slip Wrap Control makes it easier to form uniform curls.
The Advanced Ceramics™ heating technology provides fast heat up and even heat on every section for salon-like results. The volume is incredible, and the shape would generally last until the next hair wash.
The wand has 30 heat settings 150 – 210 °C, and Auto shut off.
The conical shape of the curler helps to create natural-looking curls and waves.
There is a heat glove and heat mat included in the package.
One of the most important spets that BaByliss have taken towards sustainability is to remove all single-use plastics from packaging. Instead of plastic bags and plastic plug protectors, the product is packaged using fully recyclable paper and cardboard.
The price on babyliss.ch – around 70 CHF.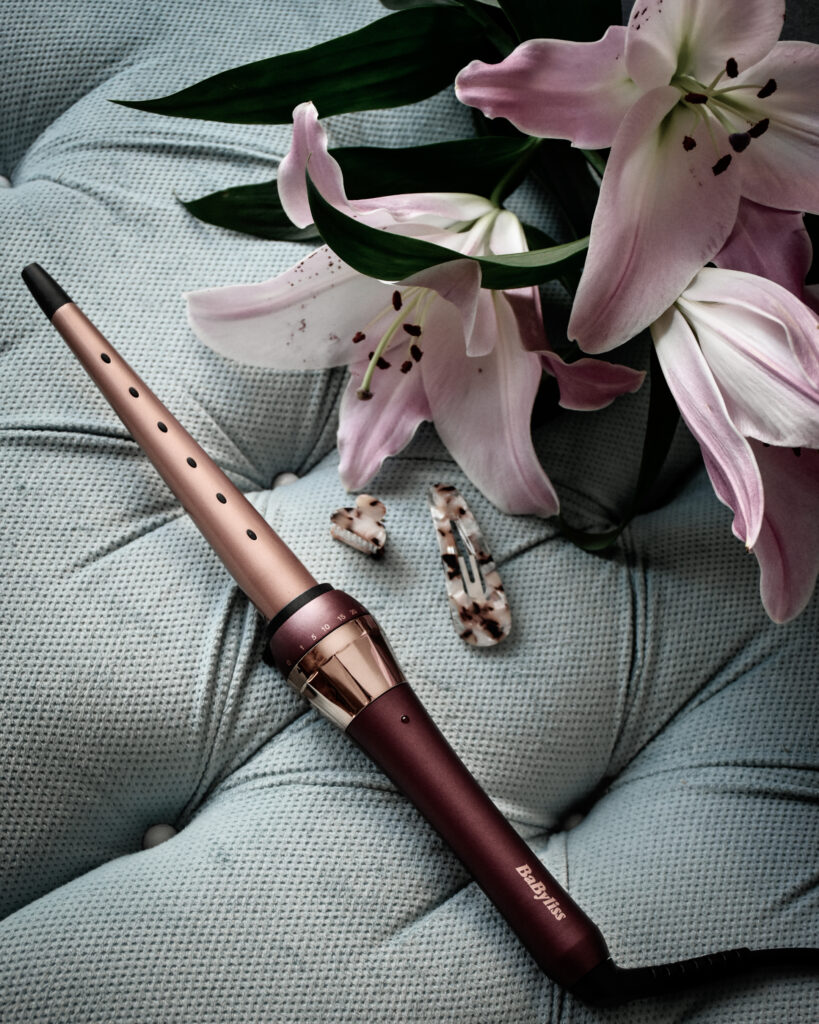 STYLING TIPS:
For the best results, style your hair when it's clean, dry and combed. Typically, I style my hair the next day after washing it.
Always apply heat protecting products on your hair before using any stylers.
The BaByliss Berry Crush Wand is an open heat tool. Therefore, always use a heat glove and caution while working with it and be extra careful with fingers, ears and neck.
For uniformed soft curls, take medium-sized hair sections and turn evenly around the wand.
Thanks to the Advanced Ceramics™ heating technology, curls form literally in a couple of seconds. I usually keep the device no longer than 3-5 sec on each part, working with medium size hair sections.
Finally, when you finish with the styler, let the hair cool down for around 5-10 minutes before styling it.
BaByliss has a wide choice of devices for any occasion. From hairdryers and strengthing irons to curlers and wavers, depending on the results you want to have.
Check our BaByliss Curl Styler Luxe review. This hair styler uses innovative cool-air technology to create long-lasting glamorous loose waves.
What are your favourite hair styling tools? Would you like to see more explanatory videos and tutorials? Please, let us know in the comments bar below.
Finally, if you have any questions, don't hesitate to contact us -> GET IN TOUCH.
BE HEALTHY AND WEALTHY! :)