Riffelalp Resort 2222m, nestled amidst mountains, alpine meadows, and glistening streams, boasts magnificent views of the Matterhorn. As a premier vacation destination, it beckons guests to relax, rejuvenate, and recharge in luxury.
Unforgettable Arrival at Riffelalp Resort 2222m
Situated at an altitude of 2222m, the resort stands as one of the few global destinations that can't be accessed by car. Embarking on a journey to this alpine oasis, guests traverse through the mesmerizing landscapes of the Alps, quaint villages, and charming chalets. This voyage naturally distances one from the hustle and bustle of city life, preparing them for nature's tranquil embrace. A quick tip for a hassle-free journey: utilise Switzerland's impressive train system. Once in the car-free zone of the picturesque town of Zermatt, hop on the spiralling Gornergrat mountain railway leading to Riffelalp. The final leg includes either a snowmobile ride in winters or a trip aboard Europe's highest and shortest tram line during summers.
Good to know:
You can always find all the schedules, connections, and special offers for the train tickets on the SBB official website.
Wellness Amidst the Alps: Experience Europe's Highest Outdoor Pool
The Riffelalp Resort seamlessly blends chalet-style exteriors with a sophisticated alpine interior. This design ethos speaks to the place's rich history and its deep connection with nature. Thoughtfully curated elements, from life-sized sheep sculptures to modern art, create a cohesive rustic ambience. The rooms, embellished in gentle hues, utilize natural materials and warm oak accents. Most even offer balconies that showcase the enchanting Matterhorn vistas.
An undoubted highlight of the resort is Europe's highest heated outdoor pool. The wellness journey extends to an indoor pool, Finnish sauna, steam bath, and a variety of body treatments designed for ultimate rejuvenation.
Culinary enthusiasts will delight in the resort's dining options. 'The Alexandre' specializes in seasonal regional and Mediterranean delicacies, while 'Ristorante Al Bosco' is renowned for its Swiss-Italian offerings.
Health Benefits of Riffelalp Resort's Unique Microclimate
The Riffelalp Resort has opened its doors to guests since the 19th century. Its location gifts it with a singular blend of thin mountain air, aromatic pine forests, alpine meadows, clear streams, and abundant sunshine. This concoction results in a beneficial microclimate, ideal for general well-being or targeting specific health conditions. For instance, the crisp air aids those with respiratory issues, while the increased sun exposure boosts serotonin and vitamin D levels.
The scent of pine is a natural antidote to stress, anxiety, and depression. Light activities in this setting can enhance metabolism and strengthen the cardiovascular system. Moreover, in the backdrop of the pandemic, the resort has emerged as a sanctuary for both physical and emotional healing post-COVID-19.
Year-Round Adventures at Riffelalp Resort
Embracing an active lifestyle is effortless here. Winter transforms Riffelalp Resort into a skier's paradise, positioned amidst the famed Zermatt area with convenient ski-in, ski-out access.
The warmer months unveil hiking trails, notably the walks around Riffelsee and the Five Lakes Walk. Under the guidance of Yann, the resort's certified ski instructor and mountain guide, guests can partake in activities ranging from tranquil hikes to peak rock-climbing adventures.
Thrill-seekers might also explore mountain biking trails. A swift 20-minute train ride brings guests to the captivating town of Zermatt, or they could ascend to Gornergrat to marvel at panoramic views of over 30 peaks, glaciers, and, of course, the iconic Matterhorn. For a deeper dive into the breathtaking scenery and history of the region, check out this related article detailing the wonders of Zermatt, Gornergrat, and Matterhorn.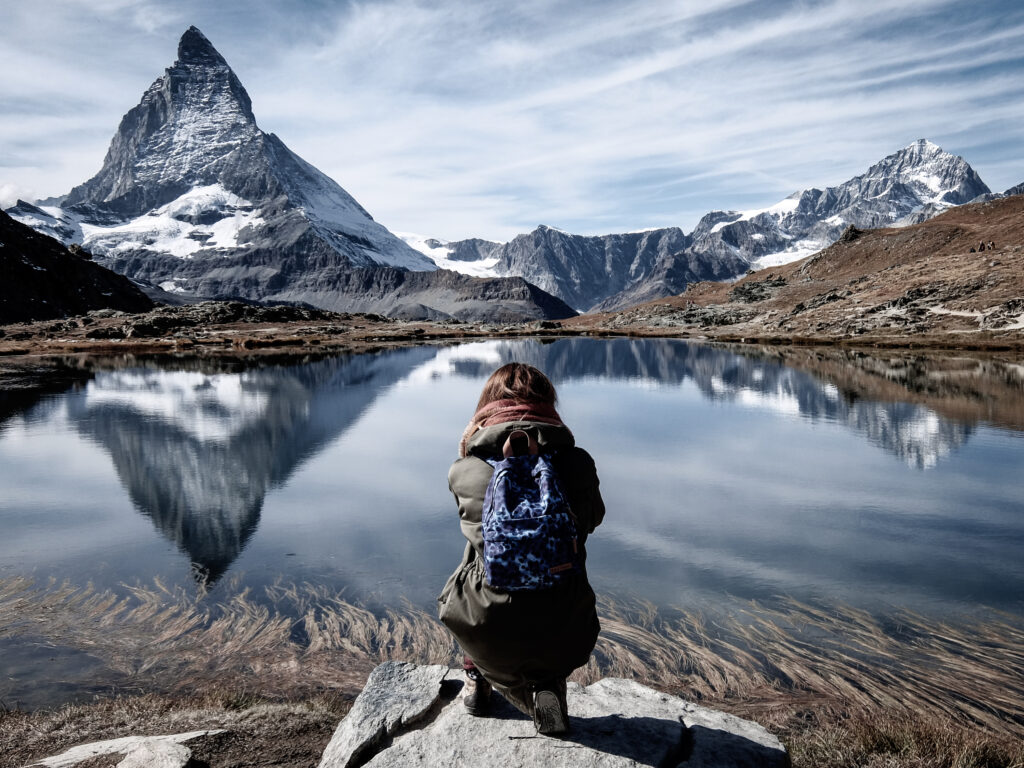 On a clear night, Riffelalp Resort metamorphoses from a 5-star property to a million-star spectacle, offering guests a profound experience of gratitude and serenity
A Family-friendly Retreat at Riffelalp Resort 2222m
The resort champions a family-centric approach. Children are treated to a plethora of activities tailored to various age groups. Winters see the opening of a kindergarten within the hotel and a nearby children's ski school at Riffelberg. Summers are marked by an outdoor playground featuring trampolines and slides. All year round, a game room with tabletop football, table tennis, and PlayStation awaits, and the entire family can indulge in friendly competitions at the hotel's bowling alley or billiards table.
As a bonus, the resort warmly welcomes pets! Explore more on the hotel's official website.
It is impossible not to fall in love with the Riffelalp Resort 2222m. All of nature's elements come together in complete harmony here. It helps to distance yourself from the city's noise, focus on being present, absorb this peaceful energy, and recharge!
We'd love to hear about your experiences or thoughts on Riffelalp Resort 2222m. Please leave a comment below, and if you found value in this article, don't forget to share it with your friends and fellow travel enthusiasts!
Be healthy and wealthy!